Investors are enamored with China's incredible economic potential. We're no strangers to it here at Money Morning, where we've helped readers navigate this lucrative market. And today, we're taking it a step farther by showing you a new, backdoor strategy to tap into China's growth...
China is a gold mine for investors because its population of 1.37 billion people is learning to love to spend money, which is why all of our readers need to invest in China in 2018.
Just look at this staggering fact: On Nov. 11, 2017, one Chinese e-commerce giant hauled in $25.3 billion in sales thanks to the Asian holiday "Single's Day."
I'll repeat that.
In one day, a single Chinese company brought in $25.3 billion in sales. In comparison, U.S. consumers in 2017 only spent $5.03 billion on Black Friday on all e-commerce platforms, according to TechCrunch.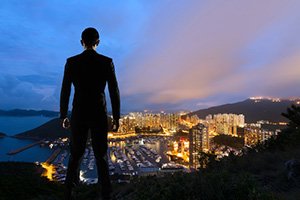 If your money is on the sidelines instead of in Chinese investments in 2018, you're going to miss out...
That's why we've been recommending our readers own Alibaba Group Holding Ltd. (NYSE: BABA).
It isn't just China's e-commerce leader - it has global ambitions, as well.
The share price is up 96.92% since Money Morning Executive Editor Bill Patalon first recommended it to our Members in 2014.
But it's not too late to buy in.
This is a foundational stock that can anchor any portfolio.
"I see an opportunity for you to create the kind of wealth that you'll be able to pass along to future generations," Patalon told his Private Briefing readers back in 2015.
Over the next 12 months, the financial firm Stifel Nicolaus projects the BABA stock price will climb to $260 per share.
The No. 1 Crypto Tom's Buying Right Now: Tom Gentile is predicting a massive price surge for a little-known cryptocurrency trading under $0.30. Click here to see his pick and exactly how to trade it. 
From today's opening price of $186.18, that's a potential profit of 39.64%.
But while everyone has heard of Alibaba and its tremendous potential, we've uncovered another way to profit from China's incredible economic potential.
This backdoor strategy could bring investors a potential profit of nearly 500% this year...