According to Nasdaq, one in every three millennials invests in the stock market. That's 25 million new investors under the age of 35 putting money into stocks.
To help you profit from the flood of millennial cash entering the market, we're bringing you the top five millennial stocks to buy today.
In fact, they're the same companies many of the Money Morning experts have been bullish on for years.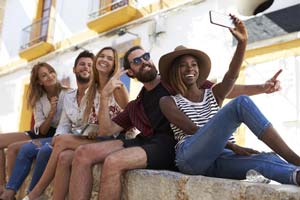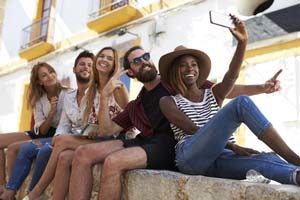 You see, the trick to making huge profits is to find "must-have" companies that fall into what Money Morning Chief Investment Strategist Keith Fitz-Gerald calls the six "Unstoppable Trends": medicine, technology, demographics, scarcity and allocation, energy, and war, terrorism, and ugliness (also known as "defense"). The Unstoppable Trends are backed by trillions of dollars that Washington cannot derail, the Federal Reserve cannot meddle with, and Wall Street cannot hijack.
Most millennial stocks are following the technology trend - 44% of all stocks held by millennials are in the tech sector.
With such significant capital flowing into companies that align with our Unstoppable Trends, there's huge profit potential available in millennial stocks.
Here are the top five...
Top Millennial Stock, No. 5: Tesla Inc.
Elon Musk's Tesla Inc. (Nasdaq: TSLA) is currently in 8% of millennial portfolios.
We're not surprised - Keith has been bullish on the long-term potential of TSLA for years.
BIG, FAST PROFITS: This one pick paid 100% in seven days, then 205% the next day, and 410% by the next week. You've got to see how it's done...
Now, TSLA is one of the most volatile stocks on the market, and it is a riskier pick. However, Keith thinks that the scope of Tesla's vision makes the company an attractive investment to watch.
Keith believes that the fact that CEO Elon Musk "is involved in so many things is precisely the attraction here and why savvy investors would be wise to pay attention. Musk wants to redefine the electric grid and, with it, the world's energy supply."
Keith thinks that Tesla's efforts to become "more than a car company" could result in tremendous gains for the company.
Tesla shares are currently trading around $337. However, analysts think TSLA can stock could hit $500 in the next year, a 48% rise from today's levels.
Top Millennial Stock, No. 4: Microsoft Corp.
Microsoft Corp. (Nasdaq: MSFT), a veteran of the 80's tech boom, is in nearly 10% of millennial portfolios.
In addition to the profitability of its ubiquitous Windows software, Microsoft has seen a profit boost from its move into cloud computing and artificial intelligence. Sales of its Azure cloud computing service have been particularly strong, with increases of 90% over the last five quarters. During the most recent fiscal quarter, sales skyrocketed 98%.
Wall Street analysts forecast that total MSFT sales could rise by more than 11% in the next 12 months and that revenue totals could advance up to 9%. The company's growth rate over the next five years is expected to exceed 11%.
Right now, MSFT shares are trading at $93. Given the potential for growth in the cloud computing market, analysts forecast that they can rise to $120 over the next 12 months for a 31% gain.
Now, here are the top three millennial stocks to buy now...