Markets are reeling after U.S. President Donald Trump announced plans to introduce strict tariffs on the importation of aluminum and steel. Following the president's announcement, the Dow fell 629 points in intraday trading.
But Wall Street's hysteria isn't totally unfounded.
Placing tariffs on American steel imports will force American companies to readjust how they acquire the resource and price their products. It's a move that could cause short-term pains in the market.
But the pullback we've seen is totally overblown...
You see, this kind of trade realignment actually presents some exciting profit opportunities to investors - especially in the best American steel stocks.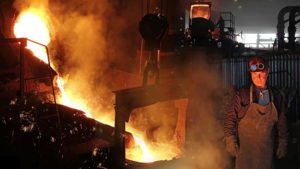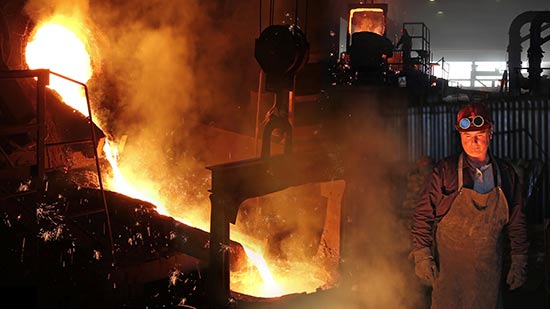 In fact, we believe that new steel and aluminum tariffs could create a boon to the American steel market and increase the steel industry's market value.
Here's what Wall Street is getting wrong about these new tariffs - and how you can profit...
Steel Stocks Are Set to Benefit from New Tariffs
Sign up for SMS so you never miss special events, exclusive offers, and weekly bonus trades.
On Thursday (March 1), President Trump announced a 25% tariff on steel imports and a 10% tariff on aluminum imports in an effort to protect domestic metal production from foreign competition.
The president's announcement sent much of the market into a tailspin. However, steel and aluminum stocks soared, closing out the day as one of the market's only positive sectors.
The First Step on Your Road to Millions Starts Here: All you need is a computer or smartphone and just 10 minutes of "work" to potentially put $1 million in your bank account faster than you ever dreamed. Read more...
American steel maker AK Steel Holding Corp. (NYSE: AKS) jumped 9.5%, while U.S. Steel Corp. (NYSE: X) rose 5.7%.
Aluminum producer Century Aluminum Co. (Nasdaq: CENX) added 3.3%to its share price, and Alcoa Corp. (NYSE: AA) edged up 0.2%, both closing out the day with gains.
Money Morning Resource Specialist Peter Krauth believes these spikes are only the beginning.
You see, Peter says these tariffs will incentivize American manufacturers to use American metals in their manufacturing process.
"I think there will be a positive impact on U.S. steel and aluminum producers - U.S. manufacturers will start to naturally favor their product over imports," he says.
If the tariffs work as intended, this will certainly be the case. As a result, it's likely that the American steel stocks will yield fantastic returns for their shareholders.
However, Peter doesn't think the tariffs are the only catalyst for the steel market.
"Beyond tariffs, I think it's worth focusing on Trump's intention to roll out an ambitious infrastructure program," Peter says. "I'd expect that to have a significant positive ongoing impact on steel stocks, as the program would encourage the repair and replacement of roads, bridges, and other public infrastructure installations. There's plenty of work to be done."
With steel set to make a strong comeback, Peter has identified one way to take advantage of the steel industry's future growth.
Let's take a look at Peter's pick for profiting from steel stocks in 2018...