Money Morning Director of Technology & Venture Capital Research Michael Robinson is an expert when it comes to cryptocurrency and the technology that surrounds it.
He was one of the first people to recommend Bitcoin back in 2003, when it traded near $90 per coin. It's no secret where it traded late last year, above $19,500 per coin. That's a gain of over 21,500%.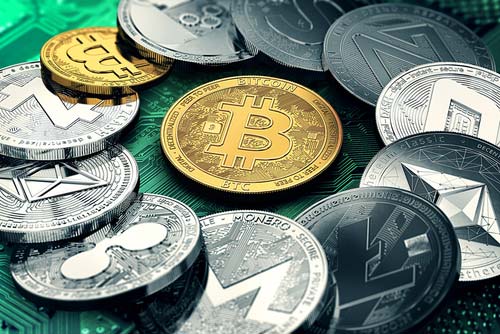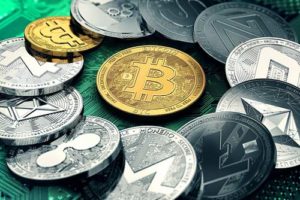 And he didn't just know that cryptocurrency prices would soar; he also spotted conditions where they were about to correct lower. In December, he warned the advent of Bitcoin futures would create a rocky path forward. It would now be possible to short the coin, meaning Wall Street could run its shenanigans all over the market.
And it did. Bitcoin fell 65%, to $6,840, in short order before rebounding. Robinson's subscribers managed to sidestep that carnage.
That's why Robinson is sharing more of his wisdom on the subject. Many people have heard bits and pieces about cryptos but don't really know enough to trade them profitably – and safely.
Here are his three key points that you must know…
He calls them the "Insider's Edges" that will surely make you popular at your next gathering of friends – and your portfolio will thank you, too.
Cryptocurrency Insider's Edge No. 1: Volatility Is Essential
Volatility is an often-feared component of the markets. And with cryptos lately, the volatility has been a bit much for the average investor to handle. But without volatility, there can be no price movement. And without price movement, there can be no profits.
The key is to understand volatility and then put it to work for you, not against you.
The Cryptocurrency Everyone Else Will Regret Not Owning: To See Tom Gentile's No. 1 Crypto Pick and Exactly How to Trade It, Click Here Now
Thanks to recent volatility, Robinson thinks Bitcoin is still in a "wait-and-see" mode. But, he also thinks the crypto chaos, as he calls it, is actually good for the long-term future of the field.
The huge gain Bitcoin made last year – thanks in large part to short-term speculators – was simply not sustainable. And now some countries, including China and South Korea, have been cracking down on Bitcoin as U.S. investors and large firms have been embracing it.
Asian traders accounted for roughly 25% of Bitcoin trading. As they began unwinding their positions, the price naturally fell.
So right now, we're seeing the market sort out rumors versus true news (signals versus noise), adoption rates among enterprise firms, and government crackdowns. We're also seeing new, professionalized Bitcoin miners coming online to increase the supply.
As that all gets worked out, we'll see the Bitcoin market become stable before its next big upswing.
Here are two more of Robinson's cryptocurrency "must-knows" that are sure to make you the crypto expert in any room you're in…