Seven out of 10 of last week's biggest penny stock gainers came from the healthcare industry - and we'll show you exactly which stocks in our list of the top penny stocks to watch this week...
Take a look at Zosano Pharma Corp. (Nasdaq: ZSAN). Shares of Zosano rose from $5.29 to $8.43 - a gain of over 50% - in just a week.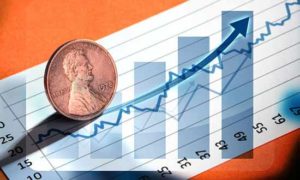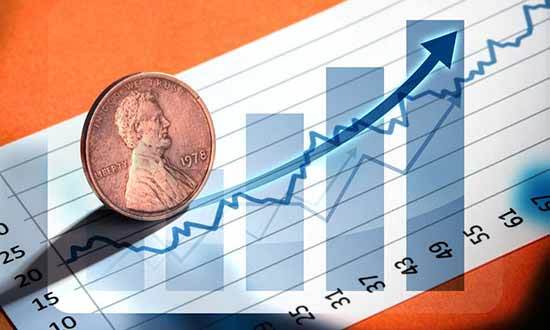 The sudden gain in Zosano's share price came after news that the company recently received a patent for a new method of migraine treatment therapy. According to company CEO John Walker, the patent is likely to serve as a catalyst for the company's future growth.
"We intend to pursue similar patent coverage for future products that Zosano develops internally, and in future partnerships," Walker said.
BIG, FAST PROFITS: This one pick paid 100% in seven days, then 205% the next day, and 410% by the next week. You've got to see how it's done...
But while the healthcare industry led the charge for penny stocks last week, these gains are already in the books. After the list of penny stocks to watch, we'll show you the stock Money Moring Small-Cap Strategist Sid Riggs is recommending right now...
| | | |
| --- | --- | --- |
| Penny Stock | Current Share Price (As of March 5) | Feb. 26 - March 2 Gain |
| Zosano Pharma Corp. (Nasdaq: ZSAN) | $7.25 | 39.38% |
| Auris Medical Holding AG (Nasdaq: EARS) | $0.28 | 26.49% |
| T2 Biosystems Inc. (Nasdaq: TTOO) | $6.26 | 25.20% |
| Synergy Pharmaceuticals Inc. (Nasdaq: SGYP) | $2.22 | 24.00% |
| Southwestern Energy Co. (NYSE: SWN) | $4.29 | 20.49% |
| Pangaea Logistics Solutions Ltd. (Nasdaq: PANL) | $3.03 | 19.91% |
| TearLab Corp. (OTCMKTS: TEAR) | $0.32 | 18.71% |
| Avinger Inc. (Nasdaq: AVGR) | $1.44 | 18.35% |
| Conatus Pharmaceuticals Inc. (Nasdaq: CNAT) | $6.73 | 17.92% |
| Stein Mart Inc. (Nasdaq: SMRT) | $0.68 | 17.84% |
While the gains these stocks made are exciting, they also highlight the danger of investing in penny stocks.
You see, if any penny stock can climb over 50% on good news, it can also fall 50% on bad news just as quickly.
Penny stocks are considered speculative investments and are incredibly risky for the retail investor. Take VistaGen Therapeutics Inc. (Nasdaq: VTGN), for example.
On Dec. 6 of last year, Vistagen shot up 177%, from $0.92 to $2.55. Over the next two weeks, the stock pulled back to $1.08, leaving investors who bought at $2.55 with an almost 60% loss.
Before you consider making speculative investments, look at our rules for safely trading penny stocks on the right.
Money Morning Small-Cap Strategist Sid Riggs is committed to identifying companies with strong underlying value that will enhance your profit potential.
When it comes to providing readers with massive profit potential, Sid is an expert. For example, when Sid picked Neurocrine Biosciences Inc. (Nasdaq: NBIX) as his favorite profit play for December 2013, the company was trading at $9 a share.
Today, Neurocrine trades at just below $90 a share, a nearly 900% increase.
And Sid has a new small-cap recommendation...
Sid's pick is a player in the semiconductor industry with huge profit potential. This company's revenue is growing at a rate of 20% per year, far outpacing the 11.5% of the semiconductor industry as a whole.
And it trades for less than $10 a share, giving you the affordability of a penny stock without the speculation.
Here's Sid's pick and how you can play it...
The Best Penny Stock to Buy Right Now