Markets are reeling after U.S. President Donald Trump announced sweeping steel tariffs last week. The Dow alone fell more than 600 points following the announcement.
However, we think Wall Street is getting ahead of itself.
You see, the process of implementing steel tariffs isn't as easy as the media make it seem.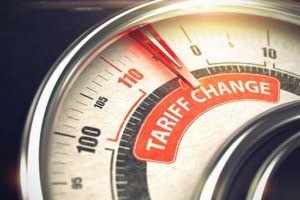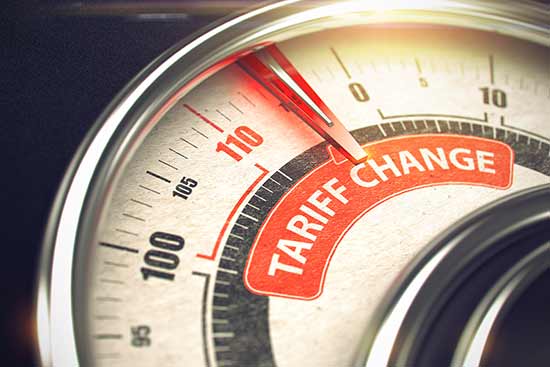 In fact, congressional and public disapproval should give investors every reason to believe that the president's tariffs will be dead on arrival.
That's why we're bringing you the best two growth stocks to buy so you can ignore the noise and invest successfully.
Let's take a closer look at why Wall Street is overreacting, and how you can set yourself up for profit...
Wall Street's Hysteria Over Trump's Steel Tariffs Is Overblown
President Trump announced a 25% tariff on steel imports and 10% tariff on aluminum imports last Thursday (March 1), shaking up the global economic picture.
However, there is every reason to believe that Wall Street is putting the cart before the horse, which means savvy investors can find profit opportunities others are missing.
The fact is that Trump can not impose tariffs unilaterally. According to the constitution, the president must receive congressional approval before placing restrictions on the free movement of foreign imports.
And that might be incredibly difficult for President Trump to get.
Don't Miss This Shot at a $78,000 Windfall: This tiny firm is about to make the entire world wire-free. As its game-changing technology revolutionizes the global power structure, its stock could hand investors a massive return. Learn more...
Both U.S. Speaker of the House Paul Ryan (R-WI) and Senate Majority Leader Mitch McConnell (R-KY) have publically declared opposition to the proposed tariffs - suggesting that supposed trade restrictions rocking Wall Street won't come into effect after all.
The president's tariffs also face significant opposition from the businesses they are intended to protect. The U.S. steel industry has voiced concerns that increasing the cost of foreign steel and aluminum could cause supply chain issues for the industry and lead to shortages.
And companies that rely on significant amounts of steel for production have stated that the tariffs would damage their bottom lines.
According to a report from Goldman Sachs, both General Motors Co. (NYSE: GM) and Ford Motor Co. (NYSE: F) could each lose $1 billion in revenue over the next year due to higher costs of steel and aluminum.
In fact, corporate resistance to the president's tariffs has prompted Gary Cohn, the president's top economic adviser, to arrange a meeting between industry leaders and the president in a potential effort to stop the tariffs.
Plus, this heavy price tag is likely to be passed on to American consumers, who will end up paying more for everything from Coca-Cola to rental cars, a consequence that's likely to damage public support for tariffs.
Awareness of these consequences has taken its toll on public opinion. According to a poll conducted by Business Insider, 50% of the American public is opposed to implementing steel tariffs, with only 30% supporting full implementation.
With Congress opposing the tariffs and the president's own advisors working against it, it's unlikely new steel tariffs will actually go into effect.
That means you can take advantage of the overreaction to turn a quick profit by buying the right stocks.
Money Morning Chief Investment Strategist Keith Fitz-Gerald has identified the perfect stocks to buy when the market takes an irrational downturn like the one caused by tariff hysteria.
"There is no doubt in my mind that the markets are giving you an engraved invitation to buy a few world-class stocks at 'super-silly' prices," he says.
Here are Keith's favorite stocks to buy to set yourself up for long-term profit when the market goes on sale...
The Best Stock to Buy When the Market Irrationally Dips