Cardano coin (ADA) has the potential to be the cryptocurrency that disrupts the disruptors.
A "third-generation" cryptocurrency, the Cardano coin was in development for two years, going live in September 2017. It borrows elements from and improves upon the cryptocurrencies that came before it, particularly Bitcoin and Ethereum.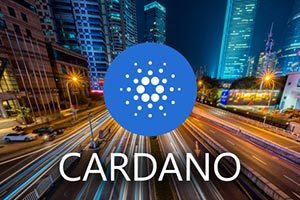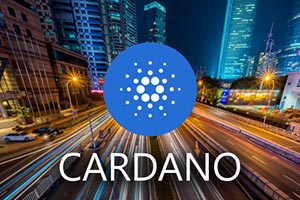 Related: Why Robinhood Crypto Will Fuel Gains in All Cryptocurrencies
And while Cardano is still very new, with many of its planned features under development, the realization of its road map will make it an extremely robust, versatile cryptocurrency.
Optimism over the coin, which trades under the symbol ADA, pushed the Cardano price from just over $0.02 at its debut to an all-time high of $1.26 on Jan. 4 – a gain of 6,200% in just three months.
Since then, the price of Cardano has declined along with other cryptocurrencies. Now it trades at about $0.29 (which is still 1,350% higher than its debut price) and ranks No. 6 by market cap on CoinMarketCap.com.
The folks building Cardano are confident their creation will quickly catch up to – and surpass -the other major cryptos.
"Within six months or a year, we will be pound-for-pound better than Ethereum and Bitcoin in every dimension and aspect, just based on how our roadmap is rolling out," Cardano founder Charles Hoskinson told Finance Magnates.
Here's why ADA could be the best cryptocurrency to buy in 2018…
What Makes the Cardano Coin Special
With more than 1,500 cryptocurrencies in existence and new ones popping up all the time, it's hard to stand out. But Cardano has many advantages over rival coins – so many that it appears destined to be one of the most dominant cryptocurrencies over the long term.
Let's start with the developers. They're the folks who write the code. And the Cardano team is especially impressive. The group operates out of a company called IOHK, which also develops Ethereum Classic.
Cardano has more than 30 top-notch developers devoted to the project. IOHK was founded by Hoskinson and Jeremy Wood, both of whom have a long history with cryptocurrencies.
For Hoskinson, IOHK is his third crypto-related project. He previously worked on Invictus Innovations (which created the Bitshares platform), and Ethereum, where he served as the first CEO.
Unlike most cryptocurrencies, Cardano didn't start as a "white paper" (an outline of the project's technology and goals). Instead, the project started as a set of "design principles, engineering best practices and avenues for exploration."
The code that resulted from the team's research was made open source and subject to peer review, just as with any serious scientific endeavor. That's unheard of among cryptocurrencies, which too often consist of code copied from other coins by a handful of anonymous developers.
Cardano's code, by contrast, was built completely from scratch. It's built in a programming language called Haskell, an advanced system in which code can be written more precisely, reducing errors and making the platform more secure.
And that's just the start…
How ADA Will Take on Bitcoin and Ethereum
One way Cardano improves on cryptocurrency design is by separating its two main functions into two distinct layers: one for the transfer of value ("Cardano Settlement Layer"), and one for the storage of data ("Cardano Control Layer").
Limiting the duties of the settlement layer makes it more secure and preserves privacy for basic transactions that don't require metadata.
If you're not making millions of dollars with cryptocurrencies… you could be. Click here to discover the tiny coin that will soon be BIGGER THAN BITCOIN… and how to claim YOUR cryptocurrency fortune while you still can.
And having a separate control layer is better for Cardano as a platform, such as smart contracts, distributed applications (Dapps), and even as a foundation for initial coin offerings (ICOs). It allows the control layer to be optimized for these uses, while Ethereum's single-layer system must do double duty.
Best of all, the two-layer design means each can be upgraded separately as needed.
Cardano also is on the cutting edge of how it confirms its blocks on the network. Both Bitcoin and Ethereum use something called "proof of work," in which miners solve a difficult mathematical riddle, with the winner earning a monetary reward.
Cardano uses "proof of stake," in which holding ADA tokens gives you a "stake" in the network, and the stakeholders receive rewards for validating the blocks and securing the network. As with just about everything associated with this project, Cardano's proof-of-stake protocol, called "Ouroboros," was designed and built by its developers.
As Cardano executes on its road map, it will be capable of doing everything Bitcoin and Ethereum can do, but more efficiently and more securely.
Two ICOs, Sp8de (SPX) and Traxia (TMT), have already launched on the Cardano platform.
"I'm building this over a long term," Hoskinson told Finance Magnates. "I want ADA and Cardano to be used 50 years from now, I want this to be like TCP IP. Our vision is for Cardano to be the financial stack of the developing world."
But all this begs the question: If Cardano coin is so great, why isn't the ADA price going gangbusters?
Here's why crypto traders are holding back – but won't be for much longer…
This Could Send the Cardano Price Up More Than 17,000%