The oil and gas industry in the United States alone brought in over $100 billion in revenue last year, and those massive earnings are why we're watching three energy penny stocks in March.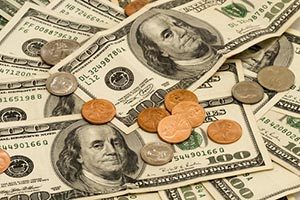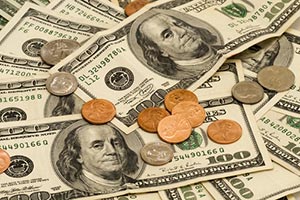 Energy penny stocks combine the explosive profit potential of penny stocks with the one of the biggest industries on the planet. But penny stocks can be volatile and risky, which is why we never recommend investing more than you can afford to lose.
And while we know you may prefer the most affordable stocks out there, it's more important to invest in quality stocks than it is to find the cheapest stocks.
That's why we use these three criteria to find the best penny stocks to watch.
Every penny stock on this list trades on the Nasdaq exchange or NYSE. This is an easy way to weed out penny stock scams that can't handle SEC scrutiny.
We make sure that 12-month price targets are above the stock's current price.
We look for signs of fundamental strength, including growing sales, profits, cash flow from operations, as well as a compelling business model within a growing industry.
Through this criteria, we can help Money Morning readers potentially find more lucrative penny stock investments that are in real businesses with real earnings instead of just flashy names or shell company scams.
Now, these penny stocks on our watch list shouldn't be considered recommendations.
These are stocks to know about because of the large profit opportunities based on analyst projections.
And the first energy penny stock on our list could climb 75% in the next 12 months…
Energy Penny Stocks to Watch, No. 3: TETRA Technologies Inc.
TETRA Technologies Inc. (NYSE: TTI) is a Texas-based oil and gas services company.
TTI provides well testing, offshore rig cooling, water management services, and selected offshore services.
And one of the reasons to watch TETRA now is because it acquired SwiftWater Energy Services on Feb. 14. Swift provides cost-effective applications of water management solutions in the oil and gas industry, according to its website.
Here's how TETRA described its acquisition in a March 1 press conference…
"With the completion of this acquisition, TETRA enhances its position as one of the leading integrated completion fluids and water management companies in the energy industry, and a one-stop solution provider for water transfer, water storage and water treatment services, along with proprietary automation technology and numerous other water-related services."
And thanks to acquisitions like this, analysts are bullish on the TTI stock price.
Over the next 12 months, financial service firm Cowen & Co. believe that the TTI stock price will climb to $7 per share.
From yesterday's (March 6) closing price of $3.98, that's a potential profit of 75.87%.
And while anyone would be happy about 75% gains, this next stock could be even more profitable, potentially climbing 102.47% in the next 12 months…
Energy Penny Stocks to Watch, No. 2: Frontline Ltd.
Frontline Ltd. (Nasdaq: FRO) is a Bermuda-based shipping company that transports crude oil and oil products across the globe.
While this isn't a traditional "energy" stock, the company's involvement in shipping oil makes it a backdoor way to play the industry.
The company has a fleet of 56 vessels, according to Yahoo! Finance.
And one of the reasons FRO is a stock to watch is because of institutional buying.
Fortune 500 Firms Rush Toward This Breakthrough: It can power your car, heat your home, and even run entire factories. Apple has already invested $1 billion, Google committed $300 million, and Facebook, Amazon, and General Motors are getting in on this, too. Find out why experts believe this breakthrough could grow 80,000% in the near future. Click here. 
In Q1 2018, 48 institutional holders increased their positions by 5.11 million shares, 46 holders sold 3.12 million shares, and 20 kept their positions, according to StockNewsGazette.com.
We don't know the exact reasons why institutions are increasing their holdings, but it's a sign they expect prices to climb.
And one group of analysts agrees…
Over the next 12 months, Clarksons Platou Securities AS projects the FRO stock price will climb to $8.99 per share.
From yesterday's closing price of $4.44, that's a potential profit of 102.47%.
While that could double your money, we saved the biggest potential gains for last.
One firm projects the price of this stock will climb 339% in the next 12 months…