The new T. Boone Pickens ETF might seem like an exciting way to profit from the legendary billionaire's investing skill. But once you read the fine print, you'll realize there are much better profit opportunities elsewhere…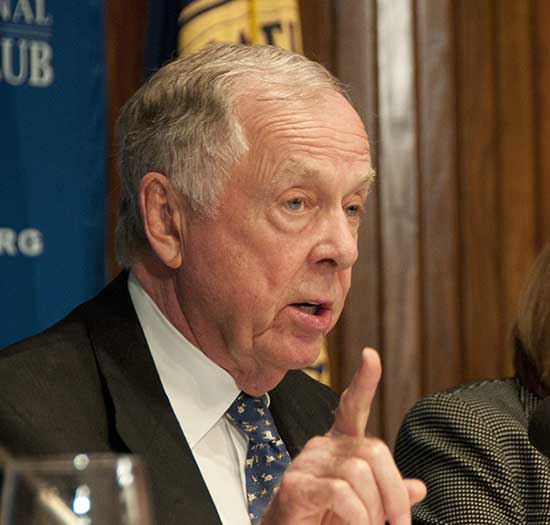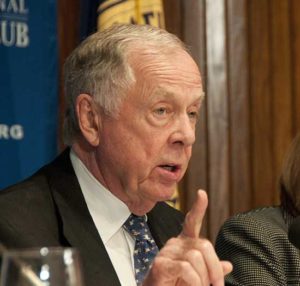 In fact, we'll show you exactly how to access the recommendations our readers have turned into triple-digit profit windfalls.
Now, we certainly understand why investors are interested in the Pickens ETF.
After all, Pickens amassed a fortune in the oil and gas industry, and he's even been a pioneer in the wind energy industry after setting out to build the world's largest wind farm in 2007.
His net worth is well over $1 billion, and that's after donating another $1 billion to charities.
Don't Miss This Shot at a $78,000 Windfall: This tiny firm is about to make the entire world wire-free. As its game-changing technology revolutionizes the global power structure, its stock could hand investors a massive return. Learn more…
In short, few people have been as successful as T. Boone Pickens in the energy sector.
But that doesn't mean his oil ETF is worth owning…
Here's everything you need to know about the Pickens oil ETF, and how you can make serious money in the energy sector…
Why T. Boone Pickens' ETF Won't Make You Rich
The NYSE Pickens Oil Response ETF (NYSE Arca: BOON) went live just last week (Feb. 28), but there are two reasons you can find better returns elsewhere.
First, because it's an ETF, BOON merely tracks an index.
Despite the name, you're not getting access to T. Boone Pickens' personal investments or his energy investing expertise.
The ETF simply buys and sells companies that correlate with the ICE Brent Crude Oil Futures Index, and it's managed by TriLine Index Solutions.
While Pickens will have some indirect control, TriLine makes it clear the name of the fund is honorary.
"This is the first time in our history that we are unveiling an index that honors an individual, in this case, T. Boone Pickens," the ICE Data Indices Senior Director said.
And if the fund is able to successfully track the ICE Brent Crude Oil Futures Index, investors would have seen no movement at all this year. Brent futures have ticked slightly down from $65.79 on Jan. 1 to $65.72 today (March 6).
That means they would have already lost money thanks to our second reason…