Amazon banking is coming, and it could disrupt the entire financial sector. And we know exactly how to profit from it...
On Monday (March 5), The Wall Street Journal reported that Amazon.com Inc. (Nasdaq: AMZN) is in talks to develop a "checking-account-like product" for consumers.
Considering Amazon's recent forays into healthcare, package delivery, and brick-and-mortar retail, the company's move into finance is not surprising.
But the implications are huge.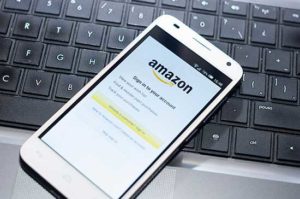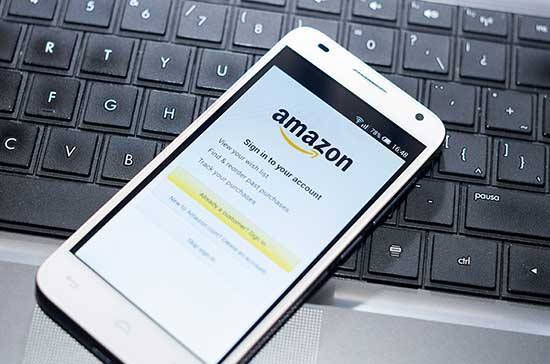 You see, with millions of customers, $20 billion in liquid capital, and troves of customer data, Amazon has the potential to revolutionize the banking industry.
In fact, a report from management consulting giant Bain & Co. argues that Amazon banking could acquire more than 70 million banking customers in just the next five years. That's the same amount currently serviced by financial giant Wells Fargo & Co. (NYSE: WFC).
Let's take a closer look at the numbers behind Amazon banking and how you can turn their venture into your next profit play...
Amazon Banking Will Make E-Commerce Easier and More Profitable
Amazon's potential move into finance isn't unprecedented.
In the last decade, the company has developed two financial products for its customer base - Amazon Pay and Amazon Cash.
Amazon Pay was introduced in 2007 as a way for customers to use the banking information they stored with Amazon to pay for third-party goods and services. Amazon Cash emerged as the company's response to rival digital payment services such as Apple Pay - a service that allows you to pay for purchases digitally.
There's also a global precedent for an e-commerce company moving into financial services.
Silicon Valley Breakthrough: This tiny company's revolutionary new device is expected to "change the world on a scale hardly seen in human history." It could hand early investors a $78,000 windfall in the process. Here's how to get in...
Alibaba Group Holding Ltd. (NYSE: BABA), often referred to as the "Amazon of China," has generated significant profit by offering financial services to its customers.
In addition to controlling the world's largest money market fund, Alibaba has issued $96 billion in loans over the last five years. That's on top of processing $41.7 trillion in payments through Alipay, the company's digital payment service last year. That's nearly five times greater than PayPal's annual transaction volume.
However, it's what Amazon can gain from entering the banking industry that makes it so likely.
Currently, Amazon must pay banks and major credit card retailors a convenience fee for processing millions of transactions on its site.
By establishing its own banking system, Bain & Co. estimates that Amazon could save an impressive $250 million in credit card interchange fees every year. That's additional capital that Amazon can use to invest in expansion and grow its profit margins.
Amazon is also well-positioned to take advantage of the emerging market around millennial banking needs.
Nearly 75% of millennials say they would be comfortable using a financial product offered by a tech giant like Amazon. That's a potential client pool of over 56 million people.
Additionally, Amazon banking will give the company a chance to build on its immense data ecosystem by giving it even more information on the buying habits of its customers. This will give Amazon the ability to make its product promotion and supply chain even more efficient.
While Amazon's foray into banking makes complete business sense, it's unlikely that Amazon will start from scratch in building a financial services branch for the company.
Much like its healthcare initiative, Amazon is likely to partner with a select few established companies in order to eliminate its share of overhead and maximize its profit potential.
In fact, Amazon is currently in talks with several giants of the financial industry to help it develop its banking product.
But only one of them has a long standing relationship with Amazon.
That makes it highly likely that this company is poised to become an invaluable partner in Amazon's disruption of the banking sector...
And we think it's the perfect stock to buy in order to take advantage of Amazon banking...