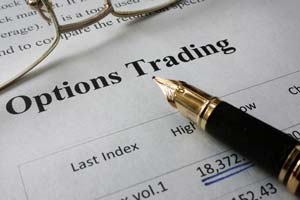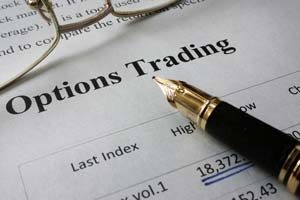 It's human nature to fear the unknown, and that can be common for many investors. But you should never let fear keep you from exploring some of the tools Wall Street pros use to build fast profits in a hurry.
That's why we're showing readers one of the best tools they can use today: short interest.
Best of all, many investors don't pay attention to short interest at all, which creates a huge advantage for anyone who does follow it. Money Morning Quantitative Specialist Chris Johnson thinks it can give you a tremendous edge, and he watches this metric extremely closely…
Shorting a stock is a bearish strategy where an investor sells a stock that he borrows from his broker. The seller hopes its price will decrease, so he can buy back those shares at a lower price. It's just "buy low, sell high" in reverse order.
To be sure, shorting a stock is not for everyone. There are big risks, especially if the market takes off to the upside. But one investor's woes are another investor's profit opportunities.
Johnson wants you to exploit other investors' risk for your own benefit…
At the end of each day, the exchanges sum up all the shares an individual stock currently sold short. This is called short interest, and we use it as a sentiment indicator. When an excessive number of shares are sold short relative to total volume, we presume the market is excessively bearish on that stock.
You Have to See It to Believe It: The Night Trader's most powerful tool tells him exactly which stocks are set to go up tomorrow, the next day, the day after that, and beyond. And it is rarely ever wrong. Click here to learn more…
In sentiment analysis, when "everyone" zigs, the market likes to zag. So when there is excessive short interest, meaning a lot of bearishness, the stock can rally big.
This is the basis for Johnson's strategy. He looks for a heavily shorted stock that is otherwise technically strong.
The herd somehow believes that things will change, but the market does not care what they think…
Get Ready for the Squeeze
A short squeeze is like a vice on the will of bears. When a heavily shorted stock starts to rally, the bears feel the pressures – the squeeze – and sooner or later, they cannot handle their mounting losses. They rush in to buy back their shorts to cut their losses. Sometimes, they even have to chase the market higher to add even more fuel to the bullish fire.
The typical result is a stock making an unusually fast move higher.
And this is where we can see the biggest gains from Johnson's strategy. He are the three simple steps he uses to profit from short squeezes…
How to Use Short Interest to Your Advantage