You may have recently heard about what we're calling "tax-cut cash piles" thanks to companies repatriating an estimated $3.1 trillion in earnings following the new tax cuts.
The truth is, these tax-cut cash piles could end up putting an extra $4,920 in your account every single month. Best of all, the next payments are just days away.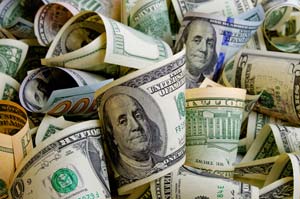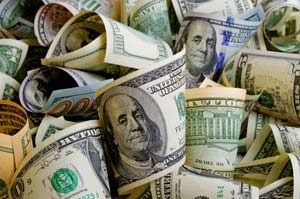 Instead of the old tax rate of 35%, these companies can now bring this money back home and only pay 15.5%. And much of that $3.1 trillion coming stateside is expected to go straight to investors through dividends.
These payouts have already started…
Days after this historic tax bill was passed into law, Apple – one of the world's most influential companies of all time – announced that it is transferring $252.3 billion back to the United States from overseas accounts.
And Tim Cook's explanation of the move says it all…
"Washington enabled this to occur by changing the tax code to allow companies to return capital to all stakeholders," Cook said.
Now, Apple already pays a prolific amount of money to investors in the form of dividends and share buybacks – $39 billion a year on average, over the past six years.
But some experts are estimating that Apple could return as much as $72 billion in 2018… $72 billion again in 2019… and another $72 billion in 2020.
That's 85% more money that could be going back into investors' pockets in each of the next three years!
But Apple's move is only signaling a much larger and historic profit opportunity.
You see, the latest tax cut – and Apple's immediate reaction to it – reflects nothing short of a sea change in how the majority of U.S. corporations will likely handle their "newly minted tax-cut cash piles."
Bottom line is, the amount of wealth that could be created by moves like this is truly staggering.
That's why we're here with this urgent message. Because if you want to beat the rush, you must act now.
Follow Money Morning on Facebook, Twitter, and LinkedIn.