Penny stocks have the potential to provide investors with triple-digit gains in a matter of months, weeks, or even days when good news breaks.
Just take a look at Marathon Patent Group Inc. (Nasdaq: MARA)...
During the short Thanksgiving week in 2017, shares rose from $1.42 to $5.95, a gain of 319%.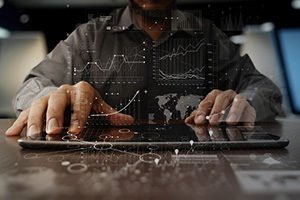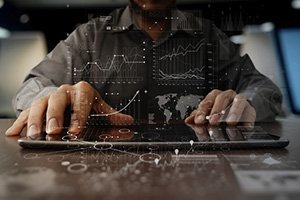 And to help our readers know the penny stock to watch for potential triple-digit gains, we found one in the tech sector that could soar 100% in the next 12 months...
But before we share the name of this tech penny stock, we want to remind Money Morning readers of the risks of investing in this volatile sector.
You see, penny stock prices can climb triple digits just as quickly as they can plummet to zero.
Don't Miss This Shot at a $78,000 Windfall: This tiny firm is about to make the entire world wire-free. As its game-changing technology revolutionizes the global power structure, its stock could hand investors a massive return. Learn more...  
For example, the VistaGen Therapeutics Inc. (Nasdaq: VTGN) stock price soared from $0.92 to $2.55 on Dec. 6, 2017.
Less than two weeks later, the share price plummeted back to $1.05, which would be a 58% loss for anyone who bought at the peak.
That's why it's important to invest no more money than you're willing to lose and to make sure you're only investing in legitimate companies with serious growth potential.
To help you do that, we ran a rigorous screen of all stocks trading under $5.
Here are the three rules we use to find the best penny stocks to buy.
We only look at penny stocks that trade on major indexes, like the NYSE or Nasdaq, because they have more rigorous requirements for listings.
We make sure that 12-month price targets are above the stock's current price.
We look for signs of fundamental strength, including growing sales, profits, cash flow from operations, as well as a compelling business model within a growing industry.
And after screening for the top penny stocks, we found a tech penny stock that hits all of those requirements, and it could climb 100% over the next 12 months...
This Tech Penny Stock to Watch Could Climb 100%