With the U.S. Federal Reserve set to hike rates again this month, investors are concerned the Fed could cause a stock market correction…
That's especially true after stocks were ravaged in February, as the S&P 500 briefly slid into correction territory, and the Dow saw a 1,000-point drop in just one day (Feb. 8).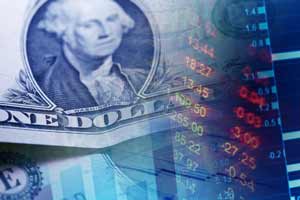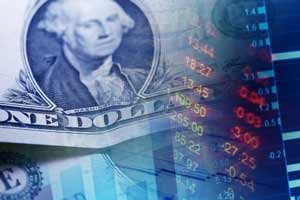 While we aren't predicting another market correction, the Fed's actions do affect investors' sentiment and the dollar's liquidity.
Today, we'll show you exactly how the Fed could cause a stock market correction, plus what you can do to Fed-proof your portfolio…
How Fed Policies Could Cause a Stock Market Correction
The Fed is hiking interest rates, and that's a potential stock market correction signal, since the Fed's policies have helped inflate stock prices.
The Fed lowers interest rates to stimulate the economy during periods of slow growth. The idea is that easing monetary policy makes borrowing cheaper, so businesses use the low interest rate environment to borrow and grow their businesses.
That's why the Fed lowered interest rates during the Great Recession of 2008. Before the financial collapse, interest rates stood at more than 5% in 2007. By 2008, they'd been slashed to just 0.25%, the lowest ever.
"Trouble Is Brewing": According to Bloomberg's latest report, America could be heading for an economic disaster that would rival the Great Recession. Billionaire Ray Dalio's hedge fund, Bridgewater Associates, has made a $22 billion bet against the market. And Citibank calls our present situation "eerily reminiscent of the mortgage crisis." To see why we believe some of the richest players in the world are preparing for a market collapse, click here.
The low interest rates worked, at least in part. Companies began borrowing money, but they were using some of the money to buy back shares of their own stock. This is a way for companies to boost the share price of their stock and reward shareholders.
Between 2009 and 2016, public companies borrowed $1.9 trillion in cheap money, but it helped finance $2.1 trillion of share buybacks.
These buybacks are part of the fuel behind the stock market's 250% surge since March 2009. And while share prices skyrocketed, so did valuations.
The Shiller P/E ratio – one of the best measures of stock valuations – has jumped to 33.4, double its historical average.
The only time valuations have risen higher than they are now was in 2000, just before the dot-com bubble collapsed. In fact, they are even higher than they were in 1929, before Black Tuesday.
Now, we don't expect a repeat of those crashes, but it's a reason investors are paying attention to what the Fed's doing.
If low rates help stock markets climb, increasing rates make borrowing money more expensive, leading to less money going into the stock market. With valuations at sky-high levels, stocks could pull back without the Fed's help…
And since December 2015, the Fed has hiked rates five times, pushing rates above 1% in 2017 for the first time since 2008. Plus, the Fed itself is predicting three more rate hikes in 2018, which will push rates above 2% for the first time since 2008.
That has market watchers concerned the Fed will cause a stock market correction in 2018, as rising interest rates pull liquidity out of the market.
But you can protect yourself without sacrificing profit potential.
Check out two of our "Fed-proof" stocks to protect your money and profit, even as other stocks tumble…
2 Stocks to Protect Your Money from the Fed