After years of bull market infatuation and astronomical price gains in leading stocks, investors are now turning back toward dividend stocks.
But you don't have to pick either high-growth stocks or dividend stocks. You can have both, which is why we're bringing you five high-yield tech dividend stocks today.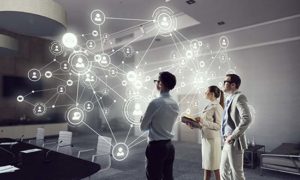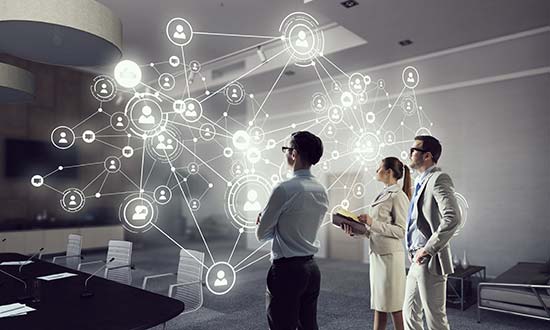 There are many advantages to investing for growth and income, including:
Passive income: Owning a stock that pays dividends gives you quarterly income that frequently rivals the yield on bonds. Every three months, you get an amount of money deposited automatically in your brokerage account. There is nothing for you to do - unless, of course, you want to spend that money or reinvest it back into your portfolio.
Peace of mind: Most dividend-paying companies are more established, with track records of success. On the other hand, most startups and high-risk companies are not in a position to pay dividends, as they tend to burn through the cash they do get from their operations. There is something to be said about sleeping well at night, knowing your investments are on the safer side.
Reduced risk: When you get steady income from dividends, your risk is naturally lower. Your investment money is paid back to you over time, and you do not have to rely on unknown capital gains providing your returns. In other words, you get your stake back over time instead of all at once - maybe - when you sell the stock. If you were to find a stock paying a 20% dividend yield, after five years, you would have all your original investment back and still own the shares. Who does not like to play with house money? Of course, 20% is rather impossible and was used only for illustration.
New tax provision could give you the chance to receive checks three times higher than Social Security - Click here to learn how you could stake your claim.
Hedge against rising rates: Rising interest rates can hurt a company's earnings. By getting a portion of your investment returned to you each quarter, you are less dependent again on capital gains that could be reduced when rates go up.
Hedge against a down market: If the stock pulls back, you still get your dividend if the company is still doing alright. Dividends help cushion the blow of a price decline.
Best of all, many major tech companies now pay high dividends, meaning you can get strong stock appreciation along with your payouts.
Common wisdom used to be that technology companies never paid dividends because they needed the cash to grow. But Money Morning Director of Technology & Venture Capital Research Michael Robinson targets the "New Silicon Valley," which sports some of the best dividend stocks to own.
It's no surprise that tech leaders these days are flush with cash. They have several hundred billion dollars in profits sequestered overseas and are now brining a big chunk of it back home thanks to recent tax reform. And since many of these firms already have fat profit margins well over 20%, it's very likely much of the money will find its way into higher dividend payouts for shareholders.
With 2017's low volatility giving way to 2018's high volatility, the timing is just right for us. Dividend stocks tend to be a bit more stable in price, providing a nice buffer against volatility.
That's why we're giving you Robinson's five favorite dividend stocks from the tech sector.
Every one of these stocks yields over 3% right now, which is nice compared to the 2.8% available from a 10-year Treasury note. The bonus will be that Robinson believes that all five "candidates" here should be boosting those yields over the next two years or so.
Here are the picks...
The Top Tech Dividend Stocks for 2018