Stein Mart Inc. (Nasdaq: SMRT) took the lion's share of gains this week, with a staggering 86% rise. Since the rest of this week's top penny stocks to watch produced modest returns, we're turning to Money Morning Small-Cap Strategist Sid Riggs for real profit opportunities...
Last Thursday (March 19), Stein Mart Inc. gained 149% after reporting strong quarterly earnings. According to company CEO Hunt Hawkins, Stein Mart's earnings were the result of an effort to reduce capital spending while expanding the company's e-commerce platform.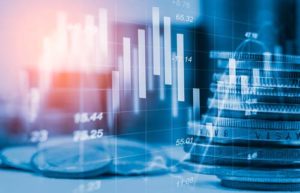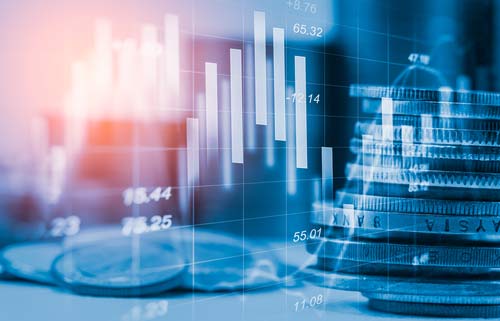 Stein Mart's President, Mary Ann Morin, attributed the company's success to the fact that the average store inventory was down 10% while e-commerce was up 80% for the year.
Stein Mart closed out the week at $1.53 - an 86.13% gain for the week. While gains like this are impressive, they're already in the history books. After looking at this week's list of penny stocks to watch, we'll show you the top stock Sid is currently recommending...
| | | |
| --- | --- | --- |
| Penny Stock | Current Share Price (As of March 19) | Last Week's Gain |
| Stein Mart Inc. (Nasdaq: SMRT) | $1.39 | 86.13% |
| Seaspan Corp. (NYSE: SSW) | $6.44 | 19.51% |
| Barns & Noble Inc. (NYSE: BKS) | $5.28 | 13.83% |
| Big 5 Sporting Goods Corp. (Nasdaq: BGFV) | $6.82 | 12.20% |
| DHT Holdings, Inc. (NYSE: DHT) | $3.75 | 7.22% |
| DryShips Inc. (Nasdaq: DRYS) | $4.12 | 6.09% |
| Silvercorp Metals Inc. (TSE: SVM) | $3.46 | 5.51% |
| Investors Real Estate Trust (NYE: IRET) | $5.01 | 4.22% |
| Capital Product Partners LP (Nasdaq: CPLP) | $3.25 | 3.13% |
| Nordic American Tanker Ltd. (NYSE: NAT) | $2.23 | 2.24% |
While penny stocks offer the potential of explosive gains with a share price under $5, they are also risky plays.
You see, if any penny stock can jump 149% like Stein Mart, then it can fall to $0.00 just as quickly.
Sign up for SMS so you never miss special events, exclusive offers, and weekly bonus trades.
BIG, FAST PROFITS: This one pick paid 100% in seven days, then 205% the next day, and 410% by the next week. You've got to see how it's done...
Just look at VistaGen Therapeutics Inc. (Nasdaq: VTGN) as an example. Last December, VistaGen shot up 177%, from $0.92 to $2.55. Over the next two weeks, the stock pulled back to $1.08, leaving investors who bought at $2.55 with an almost 60% loss.
Events like these are why we follow five rules for safely investing in penny stocks - take a look at them on the right.
Penny stock's speculative nature can be too dangerous for many investors. That's why Money Morning Small-Cap Strategist Sid Riggs looks for stocks backed by strong underlying value and spectacular growth potential.
This is how Sid found Neurocrine Biosciences Inc. (Nasdaq: NBIX). In December 2013, the company was trading at just $9, and Sid believed it was incredibly undervalued.
Today (March 19), the company trades for over $84 - an increase of over 800%.
And Sid is continuing his streak with a new small-cap recommendation.
It's a medical products company on track to receive FDA approval for self-testing medical devices.
Here's Sid's pick...