There are lists with as many as 200 marijuana stocks to watch out there, but we're more selective at Money Morning with our picks.
And to find the biggest and best profit opportunities, you have to talk with experts at the forefront of the cannabis industry.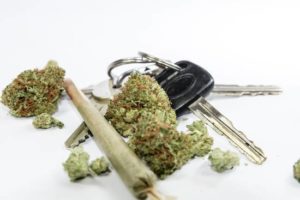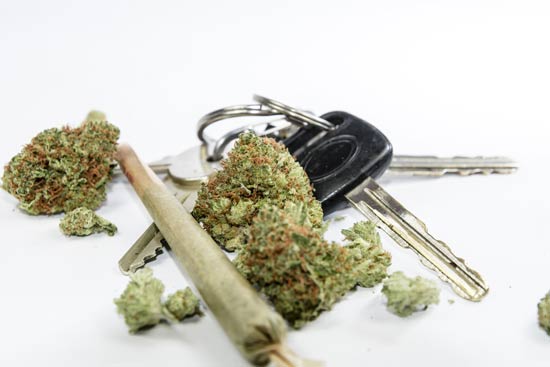 That's why I tapped into my network of exclusive contacts and reached out to a marijuana insider about a growing market: marijuana impairment-testing technology.
Think of it like breathalyzers for marijuana.
There's a huge need for accurately judging if a driver is impaired from marijuana use or edible consumption, as eight states and the District of Columbia have legalized recreational use.
Up to one in 10 weekend, nighttime drivers in the United States may have THC (cannabis' psychoactive ingredient) in their system, according to ScientificAmerican.com.
Editor's Note: You should never invest what you can't afford to lose in marijuana stocks. To find out our top five rules for penny stock investing, click here.
Unfortunately, judging impairment is still in primitive stages...
For example, Oregon uses drug recognition experts to evaluate if a driver or test subject is under the influence of drugs, according to TheWeedBlog.com.
Some of the indicators these experts look for include:
Very red eyes
Relaxed inhibitions
Increased appetite
Possible paranoia
Disorientation
As you can see, the "general indicators" for marijuana impairment aren't scientific.
Luckily, one cannabis company could bring modern technology to cannabis impairment testing through cannabis breathalyzers.
Shareholders feel good that not only are they helping keep the roads safer, but they are also making a lot of money along the way.
When I first brought this pot stock to the attention of our readers back in January 2017, it was trading for just $0.65 per share.
Today, it opened at $1.72 per share, a 164% gain in little over a year. In comparison, the Dow Jones Industrial Average is up just 23.71% during that time.
Collect a Colossal Payday Thanks to California's Legal Cannabis - Click Here Now to Learn How to Position Yourself for Windfall Profits
Remember, breathalyzing potential cannabis users is still so new that there aren't any estimates on how much the industry is worth.
But with close to 18,000 U.S. state and local law enforcement agencies as of July 2016, and 30 states having some form of medical marijuana legalization, the market is going to be huge.
And this cannabis expert confirmed to us that this is a company he's watching closely...
This Marijuana Stock Is Poised for More Market-Beating Gains
[mmpazkzone name="in-story" network="9794" site="307044" id="137008" type="4"]
Jason Santos is the CEO of BurnTV, a Netflix-type digital lifestyle and entertainment platform embracing the legal cannabis industry.
And he revealed two of the marijuana breathalyzer companies he's watching closely: Hound Labs and Cannabix Technologies Inc. (OTCMKTS: BLOZF)...
Santos said that law enforcement has a tougher job making sure people aren't driving under the influence of cannabis. He also believes it's important to provide officers with the proper equipment to fairly and safely regulate driving.
"There are some companies with some really promising and innovative technology out there, like Hound Labs and Cannabix, which I know states like CA are looking at closely. Like with any substance, cannabis needs to be used responsibly. Driving under the influence of anything, whether it be alcohol, pharmaceuticals, cannabis, or harsh narcotics, is a risk to them and those around them."
Hound Labs is a private company, but we will keep our readers updated if it ever goes public.
However, Cannabix is the company we started watching back in 2017, and you can invest in it right now.
Cannabix was incorporated in 2011. It was founded by Kal Malhi, a retired member of the Royal Canadian Mountain Police.
Right now, a major issue in testing for marijuana impairment is the fact that marijuana stays in a user's system for up to 30 days, but only impairs them for less than a day. That means someone who may not be impaired at that moment could still have positive results show up on their tests.
Cannbix's website also said urine and saliva testing take a considerable amount of time - and money - for laboratory analysis.
To improve the accuracy of marijuana impairment testing, Cannabix is developing devices that would target the use of THC in suspected impaired drivers within a two-hour time period.
These devices could also be used by employers to test intoxication on the job site.
Cannabix has an exclusive worldwide license for a University of Florida patent in the area of breath analysis of controlled substances.
Over the last 52 weeks, the BLOZF stock price has been volatile, trading between $0.40 and $2.95 per share. This morning, it opened at $1.72 per share.
However, because of the huge need for marijuana impairment detection technology, it's not inconceivable to see another 164% gain over a year, like we saw when we first mentioned BLOZF.
BLOZF will become even more important as states continue to legalize marijuana, but if you're looking to profit from the next - and biggest - state to legalize weed, then we're here to help...
Top Three California Pot Stocks to Watch for the Biggest Gains
In a recent interview, Money Morning Director of Technology & Venture Capital Research - and pot stocks expert - Michael Robinson shared his insight on California's total cannabis legalization and delivered details on the huge gains you could enjoy... if you learn how to take advantage.
By getting in on the ground floor of these exceptional opportunities, you could have the chance to pocket life-changing windfalls thanks to this historic event.
Michael has his sights set on three stocks he expects to skyrocket thanks to this crucial announcement.