Spotify is preparing for an IPO, and investors have been asking us if they should try and get their hands on Spotify stock.
That's a great question. However, instead of focusing just on Spotify, we have a better profit play in the IPO market for readers today.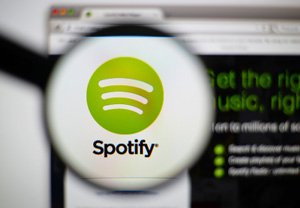 More on that in just a bit...
Ahead of the public offering, Spotify released important financial details in February 2018 about its operations.
Spotify had 159 million unique listeners as of December 2017, and it has 71 million paid subscribers.
Spotify's revenue from advertisers and subscribers in 2017 was $5 billion.
But that's still not enough to make it profitable...
In 2017, Spotify's net loss was $1.5 billion. Spotify struggles to turn a profit because its royalty expenses are astronomical: 79% of revenue has to be paid out in royalties.
Plus, investing in just one IPO is a risky strategy. Spotify could find a way to become more profitable, but its losses could just keep climbing and send share prices plummeting.
Don't Miss This Shot at a $78,000 Windfall: This tiny firm is about to make the entire world wire-free. As its game-changing technology revolutionizes the global power structure, its stock could hand investors a massive return. Learn more...
So for risk-averse investors, we've found a safer way to own the newest publicly traded companies. This play will let you capitalize on profits, while limiting risks.
Over the last 12 months, this investment has netted shareholders gains of 20.12%, and more could be on the way...
Should I Buy Spotify Stock When It Goes Public?