U.S. President Donald Trump's new tariffs on imported steel and aluminum are creating tremendous profit opportunities in steel and aluminum stocks.
However, the best tariff stock to buy isn't in the steel or aluminum industry - it's a tech company positioned to revolutionize steel production and produce explosive profits while doing it.
You see, while tariffs may boost American steel production in the short term, both American and Chinese steel manufactures are turning to technology in an effort to lower costs, generate sustainable profits, and take advantage of a rapidly changing global economic landscape in the long term.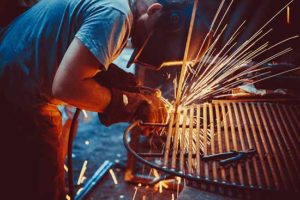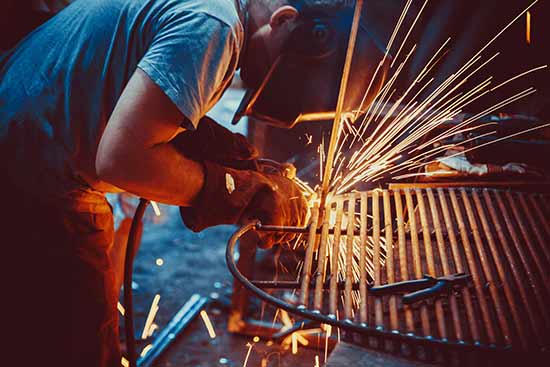 As Money Morning Director of Technology & Venture Capital Research Michael Robinson points out, "The steel industry is a laggard in part because it hasn't kept up with the times... steelmakers and other metal firms must invest in the innovative digital tech that is transforming so many other industries."
Trump's tariffs are likely to push American manufacturers to modernize their production processes in order to meet the sudden increase in demand while maximizing their profit potentials.
Chinese steel producers are also likely to pursue technological upgrades in order to cut costs, as their margins are squeezed by increased competition from American steel manufactures.
With tariffs pushing both domestic and international steel companies to modernize, there will be immense demand for tech companies that can help steel companies cut costs and become more efficient.
Michael has found a tech company at the forefront of innovating steel manufacturing - a trend Markets and Markets says could net upward of $153 billion annually in the next four years.
Let's take a closer look at the state of the American steel industry, and how Michael's best tariff stock is perfectly positioned to profit from the changing steel production landscape...
Trump's Tariffs Are Accelerating Automation in the Steel Industry
According to Marketline, the global steel industry will be worth an estimated $865 billion in just two years.
However, American steel manufacturers are currently positioned to miss out on this boom entirely. Only one of the world's 12 largest steel manufacturer is currently based in the United States.
Currently, the United States produces 82 million metric tons of steel - a 40% decline from the nation's all-time high of 137 million metric tons in 1973. That's miniscule in comparison to China, which currently produces 837 million metric tons - half of the world's steel supply.
Don't Miss This Shot at a $78,000 Windfall: This tiny firm is about to make the entire world wire-free. As its game-changing technology revolutionizes the global power structure, its stock could hand investors a massive return. Learn more...
In fact, Michael argues that China is producing too much steel. The Chinese steel industry has already laid off roughly 1.8 million workers and is selling its product at incredibly low prices in an attempt to compensate for the glut of supply the nation created.
Michael believes that Trump's tariffs will force China to "accelerate its reduction in overcapacity."
And that's where Michael's tech stock pick comes in...
According the Michael, this company is positioned to develop the kind of technology "that unites hardware, software, sensors, robotic systems, and more so that steel factories can operate far more profitably."
With profits of $90 billion on the table, this company is perfectly poised to take advantage of the international steel industry's push to modernize and navigate Trump's tariffs.
Here's Michael's pick...
The Best Tariff Stock to Buy to Profit from the Steel Revolution