Derived from our proprietary valuation system, the Money Morning Stock VQScore™ gives you a distinct advantage on when to buy (or sell) a stock.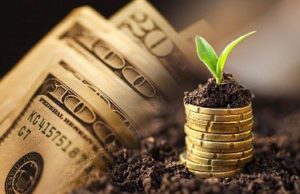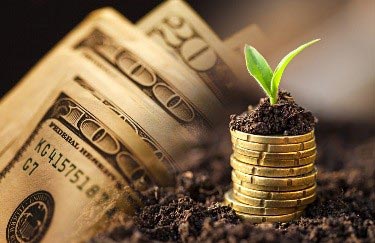 Stocks with a VQScore of 4 have the highest profit potential. Buying shares with a VQScore of 4 is like investing in Netflix Inc. (Nasdaq: NFLX) stock before it soared to today's record highs.
A $1,000 investment in NFLX when it had a StockVQ of 4 would be worth as much as $15,700 today.
A stock's VQScore is determined by its position in our "Value Quadrants." Each Value Quadrant represents a different combination of a stock's value, demand, and growth prospects.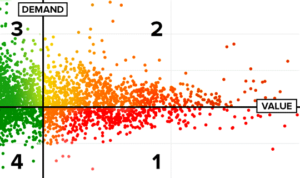 Stocks in Quadrant 4 have the highest potential returns. They are undervalued and, based on our proprietary analysis, positioned to rise.
Quadrant 3 stocks are also undervalued, but do not show as strong a potential for higher share prices as VQScore 4.
Stocks with VQScores of 1 or 2 are trading closer to their fair value and, in some cases, are about to fall out of favor in the markets. This means we expect money to rotate out of these stocks or sectors, limiting future gains. There are still opportunities to profit, but they take a closer, more detailed analysis of a wider range of factors.
But right now, the most important thing you need to know is that this system identifies the most undervalued stocks on the market now.
After our system crunched the data, it found five energy stocks with a VQScore of 4, the highest rating a stock can achieve.
That means they're trading far below their fair value.
Let's jump right in and take a look at the first stock that's undervalued and positioned to rise based on our proprietary analysis....
Undervalued Energy Stock, No. 5: EQT GP Holdings LP
EQT GP Holdings LP (NYSE: EQGP) is headquartered in Pittsburgh, Pa., and owns, operates, and acquires energy assets.
Currently through its partnership with EQT Midstream Partners LP, it also offers natural gas transmission, storage, and gathering services across 24 counties in Philadelphia, West Virginia, and Ohio.
But on Feb. 21, EQGP announced it would separate its upstream and midstream businesses.
Trending: Ex-U.S. Intelligence Officer Exposes Four-Play, 1,329%-Combined-Profit Opportunity. Click Here to Learn About These Profit Plays Occurring Amidst an International Conspiracy.
And that could be bullish for shareholders...
Not only will EQGP shareholders receive one share of the new independent midstream company for each share of EQGP they own, but EQT also believes the separation will offer nine major benefits:
Pure-play companies providing a clear investment thesis
Visibility to attract a long-term investor base suited to each business
Capital structures aligned with cash flow risk/reward profiles
Dedicated management and boards focused on distinct strategic visions
Simpler and easier to understand financial reporting
More efficient allocation of capital
Enhanced potential for customer base expansion and organic growth
Investment grade ratings expected for both companies
More attractive equity currency and access to capital
With this separation creating more focus on EGQP and the company paying a $0.98 dividend (4.43% yield), this stock is clearly undervalued.
The EQGP stock price opened at $22.05 per share on March 23.
Undervalued Energy Stock, No. 4: Andeavor Logistics LP
Andeavor Logistics LP (NYSE: ANDX) owns and operates a network of crude oil, refined products, and natural gas pipelines. It also operates truck terminals, marine terminals, and dedicated storage facilities.
And thanks to future revenue growth and dividend payments, the ANDX stock price is greatly undervalued right now...
Along with its partner, Andeavor (NYSE: ANDV), the duo plans to split $1 billion a year between 2018 and 2020 on organic growth projects and acquisitions.
On top of new projects to increase revenue growth, ANDX has also consistently rewarded its shareholders with dividend increases.
On Jan. 19, ANDX announced it was raising its dividend to $4 per share, which is a 1.5% increase over $3.94.
That currently gives ANDX's dividend a massive yield of 9.07%.
Andeavor Logistics has increased its dividend payment for 27 consecutive quarters, so that yield could get even bigger throughout 2018.
Does that make ANDX undervalued right now?
Absolutely.
The ANDX stock price opened at $43.68 on March 23.
Undervalued Energy Stock, No. 3: TransMontaigne Partners LP
TransMontaigne Partners LP (NYSE: TLP) provides storage and transportation services for petroleum and other liquid products.
And thanks to future revenue from its Collins storage facility, TLP is an undervalued stock...
Its Collins terminal is strategically located given its dual connectivity to the Colonial and Plantation Pipelines, two of the largest refined petroleum product pipelines in the United States.
TransMontaigne is currently expanding its Collins/Purvis terminal by 2 million barrels of storage capacity from its current 3.4 million barrels of capacity.
The energy company currently pays a dividend of $3.08, which is a huge yield of 8.84 %.
New revenue growth and its hefty dividend helped it hit a VQScore of 4, making it one of the most undervalued energy stocks to buy right now.
On March 23, the TLP stock price opened at $35.79 per share.
Undervalued Energy Stock, No. 2: Holly Energy Partners LP
Holly Energy Partners LP (NYSE: HEP) is based in Texas, and HEP owns and operates crude pipelines, storage tanks, distribution terminals, and refinery processing units.
And even though Wall Street hasn't paid attention to this energy stock, Holly Energy made a strategic move in 2016 that will benefit shareholders for years to come.
In 2016, it bought newly built refinery assets from its parent company, HollyFrontier Corp. (NYSE: HFC).
That tripled Holly Energy's revenue in its refinery business through the first nine months of 2017 compared to the same period last year, according to The Motley Fool.
On top of more income from its refinery deal, shareholders are ecstatic over 52 quarters of consecutive dividend increases. That means Holly Energy has increased its dividend every single quarter since going public in 2004.
It currently pays shareholders a dividend of 2.60 per share, which is a yield of 9.32%.
New revenue growth and an 8.78% dividend yield?
Perfect.
The HEP stock price opened at $27.14 on March 23.
Undervalued Energy Stock, No. 1: Rice Midstream Partners LP