There's a major problem in the U.S. cannabis industry: Businesses can't receive loans or open bank accounts, because marijuana is still illegal under federal law.
That's preventing companies from using money to buy buildings, expand their operations, and create new jobs. It also creates a security risk, as companies are forced to secure their cash.
But a growing number of entrepreneurs are creating solutions...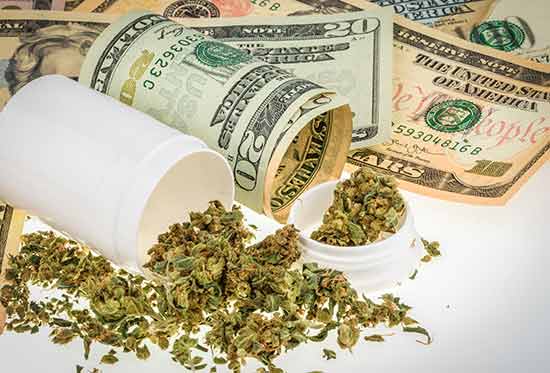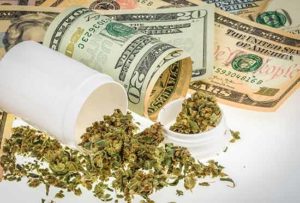 One of the creative solutions has been cryptocurrencies. Crypto allows cannabis companies to transition from being all-cash businesses, which comes with risks and limitations.
According to business development firm SIVA Enterprises, the odds of a cannabis dispensary being burglarized in 2015 were 50%. In comparison, banks only had a 34% chance of being burglarized in 2009.
As of January 2018, there have been five crypto coins created to make facilitating transactions easier.
Those coins include:
PotCoin (POT)
CannabisCoin (COIN)
DopeCoin (DOPE)
HempCoin (THC)
CannaCoin (CCN)
Aside from cryptocurrencies, firms are also developing banking and merchant solutions for cannabis businesses through blockchain and other technology sources.
And one of those firms is MoneyTrac Technology Inc.
MoneyTrac specializes in providing alternative banking solutions to "high-risk" market spaces, like the cannabis industry. It's also using blockchain technology to "revolutionize the banking industry," according to its website.
On top of that, it also has a crypto token called "MTRAC-Token."
Video
Did Jeff Sessions Just Admit He Can't Stop Marijuana Legalization?
Jason LeBlanc is the director of business development for MoneyTrac, and because he's at the forefront of the convergence of the marijuana, cryptocurrency, and blockchain industries, I knew I had to get his insider perspective on these industries.
I recently spoke with LeBlanc, and now I'm sharing his insights with Money Morning readers to help you get a leg up on Wall Street.
With the blockchain industry projected to be worth $2.3 billion by 2021 and legal marijuana sales in North America reaching $24.5 billion by 2021, there will be plenty of profit opportunities created for investors who know where to look.
And because you're receiving access to interviews like this, you're going to know about them before anyone else.
Here's what LeBlanc had to tell me about the current state of the cannabis and banking market, including the single most important thing he wants you to know...