Last week's best-performing penny stock was Cartesian Inc. (OTCMKTS: CRTN), a management consulting company that locked in an explosive gain of over 170%. That shows there's still money to be made in stocks even as the market lost $768 billion last week, which is why we're bringing you top penny stock to watch this week.
Last Wednesday (March 21), Cartesian stock rocketed a staggering 123% in the last two hours of trading. While the company said it has issued no new information that would have caused its share price to sharply rise, Cartesian is set to announce its earnings on Tuesday (March 27), a sign traders might be optimistic about earnings.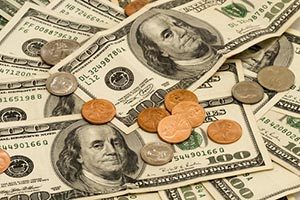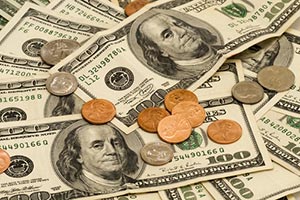 While Cartesian started the week at $0.15 and closed at $0.38, providing a total gain of 170%, that sort of unpredictability in penny stocks shows why it's important for investors to have a leg up on their competition.
After looking at this week's penny stock gainers, we'll give you that leg up with one of our top-rated penny stocks from our proprietary stock ranking system...
| | | |
| --- | --- | --- |
| Penny Stock | Current Share Price (March 26) | Last Week's Gain |
| Cartesian Inc. (OTCMKTS: CRTN) | $0.39 | 170.69% |
| Odyssey Marine Exploration Inc. (Nasdaq: OMEX) | $8.76 | 135.90% |
| iFresh Inc. (Nasdaq: IFMK) | $8.25 | 64.64% |
| China Auto Logistics Inc. (Nasdaq: CALI) | $4.68 | 47.43% |
| National American University Holdings Inc. (Nasdaq: NAUH) | $1.20 | 39.29% |
| Document Security Systems Inc. (NYSE: DSS) | $1.58 | 33.91% |
| Blonder Tongue Labs Inc. (NYSE: BDR) | $0.77 | 33.90% |
| CareDx Inc. (Nasdaq: CDNA) | $7.49 | 29.88% |
| Mediwound Ltd. (Nasdaq: MDWD) | $5.10 | 26.51% |
| New York & Co. Inc. (NYSE: NWY) | $3.37 | 26.35% |
Don't Miss This Shot at a $78,000 Windfall: This tiny firm is about to make the entire world wire-free. As its game-changing technology revolutionizes the global power structure, its stock could hand investors a massive return. Learn more...
While these penny stocks provided shareholders with spectacular gains last weekend, they also illustrated the dangers involved with investing in penny stocks.
You see, if a penny stock like Cartesian Inc. can jump 170% in a few hours, it can fall to $0.00 in the same amount of time.
The risk of these kinds of losses is why we follow five rules for investing in penny stocks - take a look at our rules for investing in penny stocks on the right.
With last week's gains already on the books, we're looking at the top penny stock to buy for future profit.
Determining which penny stocks will help investors limit the risk of losing their investment can be difficult. That's why our team uses the Money Morning Stock VQScore™.
Developed from our proprietary valuation system, the VQScore identifies undervalued stocks with the highest profit potential by using a blended analysis of a company's earnings potential, growth rate, earnings-per-share acceleration, and market volume.
The VQScore system runs on a scale of 1 to 4, with 4 indicating a stock with strong earnings and growth potential.
Our top penny stock for this week has a perfect VQScore of 4 - and for good reason.
The company's return on equity (ROE) - the amount of profit a company can provide in earnings over the amount of equity they've raised - is over 400% higher than its industry's average.
Here's our top penny stock for this week and how you can profit...