Investors who find the best blockchain stocks to buy in 2018 are going to make a killing, as the industry is poised to explode in growth, and we're bringing you the best one to own right now.
You see, the blockchain technology market was only worth $339.5 million in 2017, according to Statista.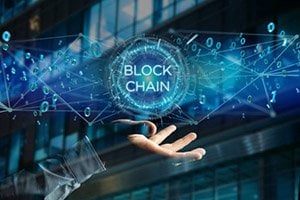 But by 2021, that will skyrocket 577.46% to $2.3 billion.
That's going to be a huge payday for the shareholders of the best blockchain stocks.
Before we share all the details about the best blockchain stock to buy, we wanted to make sure our readers have a basic primer on how this advanced tech works.
That's because we want to make sure