With recreational marijuana use legal in nine U.S. states, investors want to know: Which state will legalize recreational marijuana next?
Legal medical cannabis has the potential to create a $24.5 billion industry. That has investors closely watching the states that are getting close to allowing the same of recreational marijuana.
You see, as states legalize recreational marijuana, cannabis growers will need to ramp up their production, creating more demand for real-estate, growing equipment, and financing.
Strong demand is sure to boost the profits of any company involved in manufacturing equipment for the marijuana industry. Companies developing specialty lighting, indoor growing systems, and land for marijuana cultivation all stand to profit.
And that doesn't even get into the profits from distribution, financing, and protection of cannabis.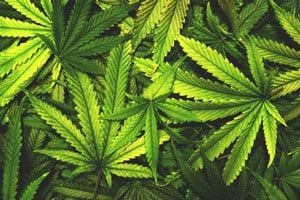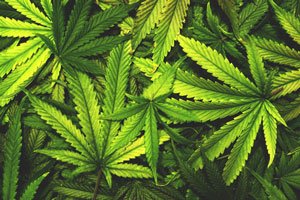 In order to get Money Morning readers in on the ground floor of this historic profit opportunity, we reached out to our contacts in the cannabis industry to determine which states will legalize recreational marijuana next.
We've also asked these contacts which states will legalize recreational marijuana next.
We talked to presidents, chief executive officers, and directors who lead the marijuana industry and identified three states that will likely be the next to legalize cannabis.
Sign up for SMS so you never miss special events, exclusive offers, and weekly bonus trades.
In fact, one of them just narrowly defeated a measure to legalize marijuana, with nearly 49% of the state's population pushing for legalization in the 2016 election.
These are next three states that will legalize marijuana, according to our research...
Next State to Legalize Marijuana, No. 3: Arizona
Wil Ralston, president of the cannabis and technology holding company SinglePoint Inc. (OTCMKTS: SING), believes that Arizona is a strong candidate for legalization.
That's because the state's last attempt to legalize recreational only failed to pass by 2% on the 2016 ballot.
Pot Stock Profits: A historic event is unfolding in California's marijuana markets, and the wealth expected to flow into this industry is record-breaking. Learn how to cash in here...
"Arizona has one of the largest medical marijuana programs in the U.S. and will get larger with full legalization," he said.
And it's likely that legalization succeeds the next time the state heads to the ballot box.
According to the site Ballotpedia.com, there are five marijuana-related initiatives coming up for in Arizona for 2018, including one to expand medical marijuana access.
While Arizona is on many experts' lists for recreational legalization soon, our experts' next prediction is even bolder...
Next State to Legalize Marijuana, No. 2: Delaware
Jack Rein is the director of national services at Acology Inc. (OTCMKTS: ACOL), a company that designs, manufactures, brands, and markets cannabis products.
Rein predicts that Delaware is likely to beat any other state to legalization in the near future. In fact, even before the 2016 election, Rein predicted that Delaware was likely to pass legalization in the near future.
"Having already decriminalized cannabis and having a population that is overwhelmingly favorable to the notion, it seems most likely that Delaware will become the ninth state to legalize recreational cannabis consumption," he says.
Delaware has had a medical marijuana program since 2013, and roughly 60% of Delaware's voters support full legalization.
While Rein and Ralston disagree on which state will legalize marijuana next, our team spoke to two experts who believe that legalization is absolutely imminent in this next state...