The $756 million Dropbox Inc. (Nasdaq: DBX) initial public offering was a huge success, soaring 35% higher than its $28.48 debut price on the day.
It was the biggest, richest tech IPO since Snap Inc. (NYSE: SNAP) shares hit the market last year, and it has everyone "talking IPO" again.
What is it about a Silicon Valley IPO that makes investors go all starry-eyed?
I mean, I like unreasonably large piles of money as much as the next guy... but overhyped IPOs of the moment just aren't the way to make a pile yourself.
Big-game IPO investing, where it's even possible, is almost always a loser for anyone who isn't an underwriter, institution, or corporate insider.
In fact, it's much worse than that: If you do somehow manage to get allotted shares of the Next! Big! Deal! ...
...you're probably about to be taken for a ride.
[mmpazkzone name="in-story" network="9794" site="307044" id="137008" type="4"]
Investors Can't Get Enough of What They Can't (and Shouldn't) Have
This very minute, I'll bet, plenty of investors are thinking of nothing but the oh-so-rich Dropbox debut and are on phone and e-mail bugging the living daylights out of those poor souls who work at the more prominent brokerage firms hoping to get an allotment of the Next! Big! Deal!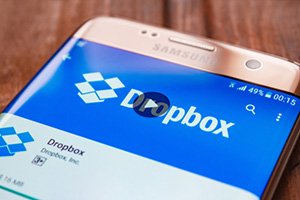 They can't - so they may as well quit bothering those poor brokers. They have variable annuities to sell to old folks, and they need to take the institutional clients with the big bucks out to dinner tonight.
An Incredible Win Rate: Since April 28, Shah Gilani's Zenith Trading Circle subscribers have had the opportunity to make average gains of 44% per day (including partial closeouts) on his recommendations. His win record is insane (in a good way). You've got to check this out - just click here.
For the brokers, the average $200,000 investor account just isn't worth the administrative and compliance hassles. They are most certainly not going to dole out their IPO allocations.
Unless it's a "dog." Then you can buy all you want.
But by and large, buying IPOs is not a game for individual investors, but the sport of rich, well-positioned whales.
Ignore the press and the excited TV folks talking about the fortunes to be made buying hot IPOs.
Me and you? We're the cannon fodder that exists merely to suck up the order flow on the occasional lousy deal that the institutions decide they are not buying. You'll never be able to trade enough to generate enough commissions to justify being awarded shares in a hot deal; that particular Wall Street hamster wheel is off-limits - thankfully.
You stand a better chance of starting in center field for the Chicago Cubs this summer than you do of getting a full allotment of the "next Dropbox."
Besides, if you're in the markets long enough, you learn that, as an individual investor, you don't really want to buy that IPO anyway.
The hopes and dreams priced into a hot IPO are challenging - nigh impossible - to live up to. Even the greatest companies can stumble out of the gate - Facebook's IPO was a catastrophe - and see their prices fall because of short-term institutional disillusionment.
There's good reason to be careful once the IPO hoopla has settled down, too.
Underperformance: These Stocks Can Disappoint for Years
More often than not, even the hottest deals will eventually trade below the IPO price for at least some length of time.
Netflix Inc. (Nadaq: NFLX) did; so did Facebook Inc. (Nasdaq: FB). Amazon.com Inc. (Nasdaq: AMZN) tanked, falling well below the initial price as well.
Of course, as if on cue, Dropbox shares have come south, to within about a dollar of their IPO price. It's a safe bet they'll keep going through the floor.
Still, at the end of the day, any stock you buy is going to be a "post-IPO" stock, so there's a rule of thumb I use to play it safe: Never buy one that has gone down that first week or so of trading.
That's how you end with dogs that can destroy your net worth.
Case in point: Blue Apron Holdings Inc. (Nasdaq: APRN). This was supposed to be a hot IPO that was going to do very well, because Americans have apparently become too busy or lazy to shop for ingredients, open a cookbook, and cook a decent meal. Apparently, the joy of cooking isn't quite dead yet, because this stock has been a disaster. The stock that debuted at $10 in the customary cloud of hype can be had for less than two bucks today.
It's the same story with ADT Inc. (Nasdaq: ADT), the home and commercial security company. The stock has fallen by almost half since the IPO.
We talked about the stock back then, and I mentioned that I would not be a buyer... unless we could get the same valuation that the private equity backers paid for the company.
Profits shrank considerably, and the omnipresent, omnipotent 800-lb. gorilla, Amazon, got in the home security business with its purchase of Ring. For us, it was a potential disaster averted, because we focused on the valuation and not just the story.
Clinical-stage biotech companies are another breed of overhyped IPO. A few might break out to become top performers, but far more will head for the cellar, rounding out the "Worst Performers" lists in any given year. I've never figured out a way to determine which will do what.
Unless you're a doctor or a researcher with a deep level of specialized medical knowledge, it's probably best to avoid clinical-stage biotech IPOs.
Just one in 5,000 drugs that enters the pre-trial phase ever gets approved. Less than 10% of those that make it to FDA trials make it to market. The failure rate is high, and the cost can be enormous, so sorting winners from losers is pretty much a red/black bet... and for most of us, we have the same level of knowledge to win as we do at the roulette wheel.
What to Do When the Phone Rings...
Should you ever get a phone call from a broker pitching a hot IPO, hang up. Better yet, find out where his office is located and take your dogs over and turn them loose on the guy. If you don't have dogs, get some for this purpose - mean ones.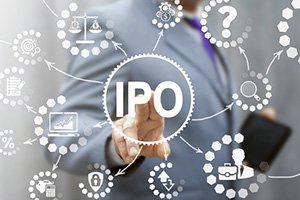 Shares in a bona fide IPO are too precious to sling to strangers on the phone. Odds are, the voice on the other end is a penny-stock scammer trying to snare you in a classic pump-and-dump operation.
While I have seen some interesting penny stocks - and interesting ways to buy them over the years - not a single one involved buying shares from somebody you never met cold-calling or soliciting via e-mail.  If you get such an offer, employ the "Reverse Nike": Just don't do it.
I freely admit it: IPOs are fun to talk about when they are announced. But unless you're good for a couple hundred thousand in commissions, and the sharks on Wall Street know it, that's all they are: fun.
We can't get shares of the IPOs we all want, and we don't want shares in the IPOs we can get.
The real benefit there for regular investors like you and I, is that these companies will occasionally herald truly revolutionary technologies or disruptive trends that, by George, will make regular investors a fortune in the long run.
But don't lose sight of the truth that it's the trend, the revolution that makes the unreasonably large pile of cash, not the hot IPO.
These Trade Recommendations Are CRUSHING the Market
Since April 28, Shah Gilani's Zenith Trading Circle recommendations have outperformed every investment on the market, with an average gains of 44% per day (including partial plays).
In fact, one of his last trade recommendations closed out for a 995% win. And he's got seven more trade recommendations lined up right now.
So if you're not making gains like this... you could be cheating yourself out of tens of thousands of dollars.
To learn how to get in on this yourself, click here...
Follow Money Morning on Facebook, Twitter, and LinkedIn.
About the Author
Tim Melvin is an unlikely investment expert by any measure. Raised in the "projects" of Baltimore by a single mother, he never attended college and started out as a door-to-door vacuum salesman. But he knew the real money was in the stock market, so he set sights on investing - and by sheer force of determination, he eventually became a financial advisor to millionaires. Today, after 30 years of managing money for some of the wealthiest people in the world, he draws on his experience to help investors find "unreasonably good" bargain stocks, multiply profits, and build their nest eggs. Tim tirelessly works to find overlooked "hidden gems" in the stock market, drawing on the research of legendary investors like Benjamin Graham, Walter Schloss, and Marty Whitman. He has written and lectured extensively on the markets, with work appearing on Benzinga, Real Money, Daily Speculations, and more. He has published several books in the "Little Book of" Investment Series and a "Junior Chamber Course" geared towards young adults that teaches Graham's principles and techniques to a new generation of investors. Today, he serves as the Special Situations Strategist at Money Morning and the editor of Peak Yield Investor.