The current bull market is the second-longest in U.S. history, notching its ninth consecutive year of stock market growth since the recovery began in March 2009.
And we're nearing a new, record-long bull market. If stocks don't suffer a 20% downturn from their all-time highs on Jan. 26 before the end of August 2018, a new record will be set.
If we see a 20% decline in stocks from their Jan. 26 high, the definition of a bear market, then a lousy record will be the least of our worries.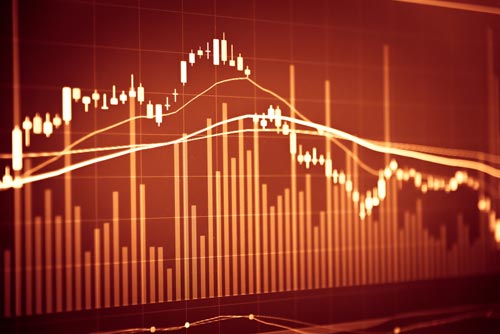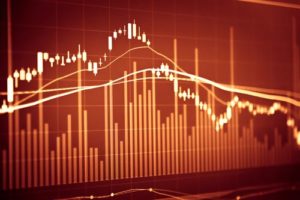 Now that volatility has returned to the market – the VIX has doubled since the start of the year – investors are wondering if this bull market is finally running out of steam.
The Dow has already sunk nearly 8% since its Jan. 26 peak, and President Trump's trade war with China is threatening to sink it even more.
And the Wall Street analyst who predicted the start of this bull market now says a bear market could be on the way…
Now Isn't the Time to Play Momentum
The analyst is Gluskin Sheff's Chief Economist and Strategist, David Rosenberg.
Speaking to CNBC's "Trading Nation," he warned the current bull market could be on its last legs.
And the brief recovery in March isn't making Rosenberg turn away from a bearish stance. He's adding to it.
Rosenberg told CNBC that the market is in the process of making a double top, a bearish indicator that the market has little room to run higher. He strongly advised that investors avoid playing momentum right now, as new highs won't last, and markets are likely to test their bottom ranges.
You Must Act Now: America is headed for an economic disaster bigger than anything since the Great Depression. If you lost out when the markets crashed in 2008, then you are going to want to see this special presentation…
Rosenberg sees similarities between 2008 and the current market. In both cases, stock market highs are followed by investors receiving advice to continue to follow the momentum.
As he points out, this advice surfaces at every market top. Investors are urged to abandon valuation measures and keep following stocks higher. Instead, they need to do the opposite: Pay attention to valuation, and don't follow momentum.
The Feb. 5 plunge could serve as a warning about how quickly the market can reverse itself.
On Feb. 5, 2018, the Dow Jones Industrial Average (DJIA) witnessed its steepest one-day point drop ever when the Dow sank over 1,000 points lower.
And Rosenberg says investors are likely to see more pain than that early February decline.
In fact, Rosenberg says there are two additional reasons he's concerned.
First, rising tensions over trade, spurred by the Trump administration's tariffs on steel and new tariffs on China, could roil markets further.
Second, the U.S. Federal Reserve is committed to hiking interest rests, which could pull liquidity out of the market just as stocks begin to fall.
While Rosenberg is just one analyst – and we don't necessarily agree that a bear market is imminent – we think it's important for our readers to hear about all perspectives.
And if you're unprepared for a serious correction or bear market, don't sweat it. Here's what you can do to protect yourself.
How to Protect Your Money in an Aging Bull Market