While the Dow Jones rose a modest 1.8% last week, half of last week's top penny stocks posted gains of over 40%. We'll take a close look at these profits in our list of the 10 top penny stocks to watch this week. We'll also share the best penny stock to watch this week for explosive gains.
You see, penny stocks are a great opportunity for investors seeking significant gains without the stumbling block of a large initial investment.
Just look at last week's biggest gainer, Rennova Health Inc. (OTCMKTS: RNVA). Rennova shares surged in high-volume trading last Thursday (April 5). While Rennova did not announce any specific news that would drive trading volume higher, the company's stock experienced a 45% boost in trading volume, driving the stock's price up significantly.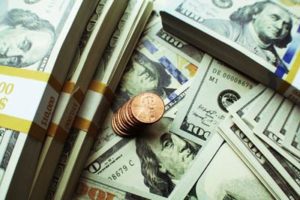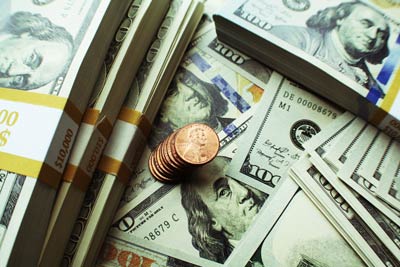 Rennova stock ended the week at $0.02, up 73% from the week's starting price.
A 73% gain is exciting, but we aren't anticipating any more gains like that for Rennova. After looking at the 10 top penny stocks to watch this week, we'll take a close look at the best penny stock to keep an eye on for strong future gains...
| | | |
| --- | --- | --- |
| Penny Stock | Current Share Price | Last Week's Gain |
| Rennova Health Inc. (OTCMKTS: RNVA) | $0.018 | 73.63% |
| CASI Pharmaceuticals Inc. (Nasdaq: CASI) | $6.27 | 68.11% |
| Eleven Biotherapeutics Inc. (Nasdaq: EBIO) | $1.57 | 42.86% |
| BioLife Solutions Inc. (Nasdaq: BLFS) | $7.52 | 39.77% |
| Broadwind Energy Inc. (Nasdaq: BWEN) | $2.87 | 38.64% |
| Capstone Turbine Corp. (Nasdaq: CPST) | $1.44 | 37.73% |
| CorMedix Inc. (NYSE: CRMD) | $0.23 | 25.76% |
| Senseonics Holdings Inc. (NYSE: SENS) | $3.84 | 24.17% |
| EyeGate Pharma Inc. (Nasdaq: EYEG) | $0.37 | 24.00% |
| Tintri Inc. (Nasdaq: TNTR) | $2.13 | 23.68% |
While penny stocks can provide investors with significant gains like these, it's important to note that they are also inherently risky. While there are a few penny stocks that have tremendous growth potential, many of them pose a significant risk to retail investors.
FCC Approval Could Send This Tiny Stock Soaring: A stunning breakthrough is set to spark the most impactful tech revolution you'll ever witness in your lifetime. Go here to see how you could claim a spot on the ground floor...
In order to avoid these pitfalls, check our five rules for safely investing in penny stocks, on the right.
In addition to following these rules, our team uses the Money Morning Stock VQScore™ to identify penny stocks that have real growth potential.
Developed from our proprietary valuation system, the VQScore identifies undervalued stocks with the highest profit potential by using a blended analysis of a company's earnings potential, growth rate, earnings-per-share acceleration, and market volume.
The VQScore system runs on a scale of 1 to 4, with 4 indicating a stock with strong growth potential.
Our top penny stock to watch this week has a VQScore of 4, indicating that it has strong underlying value and a high chance of providing significant gains for investors.
This company's return on equity (ROE) - the amount of profit a company brings in based on the amount of money invested in the company - is over 400% higher than its industry's average. This indicates that the company is well-managed and has the potential for spectacular growth.
Here's our top penny stock for this week...