Of the two IPOs to watch this week, we're focusing on Zuora, a cloud computing company expecting to raise $100 million.
A tech IPO gets investors excited thanks to its potential market-beating returns.
In 2017, the average IPO return for tech stocks was 30.2%, which made it the third-most profitable sector to invest in for public offerings, according to research site Statista.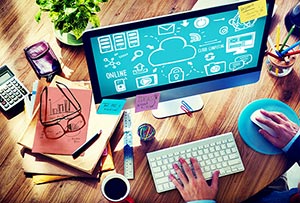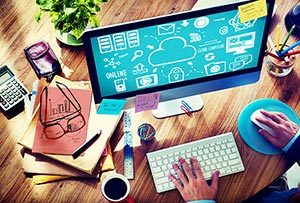 In comparison, the Dow Jones Industrial Average returned just 24.39% during that same period.
That's why as soon as a tech company plans to go public, we want Money Morning readers to know about it.
Zuora, founded in 2006, helps businesses manage subscription services. Its billing product can automate recurring invoices and apply real-time taxation to invoices.
Instead of focusing on collecting subscription revenue, companies can spend more time building their product lines and customer service.
The tech subscription service has more than 900 customers, and some of its most notable include General Motors Co. (NYSE: GM) and Caterpillar Inc. (NYSE: CAT).
However, there's a multimillion-dollar reason we're going to let everyone else pile into this IPO…
Zuora Still Needs to Prove It Can Be Profitable
For its fiscal year that ended Jan. 31, Zuora made $167.9 million in revenue.
However, it reported a net loss of $47.2 million.
And that's the company's biggest problem…
You see, Zuora hasn't proven it deserves your hard-earned money.
When you're buying stock in a company, you want to see a return on your investment. A company that can't turn a profit also can't return any profits to its shareholders.
While you might want to invest in hopes of getting in early before the company starts profiting, there are some risks to owning an unprofitable publicly traded company.
Public companies can be pushed into making short-term fixes to lower costs and make a company appear like a better investment when it is losing money.
For example, Snap Inc. (NYSE: SNAP) opened to the public at $24 per share on March 2, 2017, but fell 29.87% a year later, on March 2, 2018, to $16.83 per share.
Now, if Snap is going to compete with Facebook Inc. (Nasdaq: FB) and Twitter Inc. (NYSE: TWTR) to win social media users, it needs all hands on deck.
But on March 8, the company announced it was laying off 120 engineers.
We don't know how much each engineer made at Snapchat, but we do know that the average salary for a software engineer at Snap was $134,906, according to Glassdoor.com.
That means the company will save $16 million thanks to the layoffs.
But there are also 120 less engineers to help the company build products that could generate much more than that in revenue.
To be clear, Zuora could eventually become a profitable company, and we're not saying it will have to fire workers if it remains unprofitable.
But that's what can happen because shareholders expect a market-beating return on their investment.
Otherwise, investors would just buy an index fund that tracks the performance of the Dow Jones Industrial Average.
However, while we aren't sold by Zuora's balance sheet, the cloud computing space is one of the most promising tech sectors.
The cloud computing market is projected to reach a whopping $411 billion by 2020, according to an Oct. 18, 2017, Forbes report.
And we do know one company that's not only a leader in the cloud-computing space, but it's also a proven winner in generating market-beating returns.
Over the last 12 months, the stock price of this tech giant has climbed 40.4% percent. In comparison, the Dow has climbed just 15.86% during that same time.
Silicon Valley Breakthrough: This tiny company's revolutionary new device is expected to "change the world on a scale hardly seen in human history." It could hand early investors a $78,000 windfall in the process. Here's how to get in…
That's great, but it's going to get even better.
According to one FactSet projection, the stock price of this company is expected to climb 42.79% in the next 12 months…
This Is the Top Play in the Future $411 Billion Cloud Computing Market