The $10 billion cannabis industry is fueling stocks like Canopy Growth Corp. (OTCMKTS: TWMJF), which soared 182.35% in the last year alone.
But most marijuana stocks are penny stocks, and penny stock prices are notorious for volatile price swings.
That's why we found a way for risk-averse investors to make money in the marijuana industry through what we like to call a "pick-and-shovel" strategy.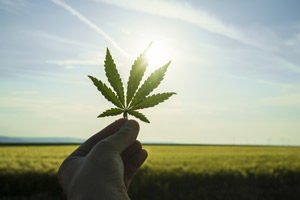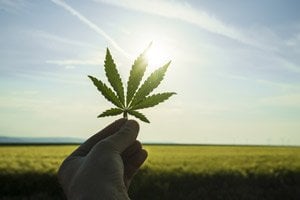 The term "pick and shovel" derives from the entrepreneurs during the 1848 to 1855 California Gold Rush who sold supplies to the miners. While only a few miners struck it rich, every miner needed supplies, and these suppliers made a ton of money.
For example, Levi Strauss made durable trousers for the gold miners in 1853, and his estate was worth $6 million when he died in 1902.
That $6 million would be worth $168 million in 2018 terms.
To help Money Morning readers build their own fortune, we've found one of the best pick-and-shovel plays there is in the cannabis industry: banking.
There Aren't Enough Banks in the Cannabis Industry
While some form of medical marijuana is legal in 30 states and the District of Columbia, it's still illegal under federal law.
As a result, major banks don't want to take the risk of working with cannabis companies. Banks that work with the marijuana industry could be charged with money laundering, according to The Economist.
But one bank is taking a calculated risk…
In a small, 39,418-person town, Money Morning Special Situation Strategist Tim Melvin uncovered a bank lending to medical marijuana businesses.
Top Three California Pot Stocks to Watch for the Biggest Gains – Learn How to Cash In Here
"Those that step up to the plate now will have a huge lead in relationships and should see wild profit growth as the industry explodes, and as less forward-thinking banks play catch-up, over the next decade," Melvin said on March 28.
That makes this the perfect way to potentially make market-beating returns from a pick-and-shovel play on the $10 billion cannabis industry…
The Best Banking Play in the $10 Billion Cannabis Industry