You don't need me to tell you that Bitcoin had a horrible first quarter.It's down 65% from its mid-December highs.
Thankfully, I was able to warn you away from buying more of the digital currency at that time.
But things are changing – and Bitcoin is going to rebound at any moment.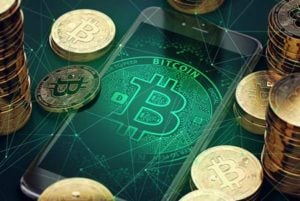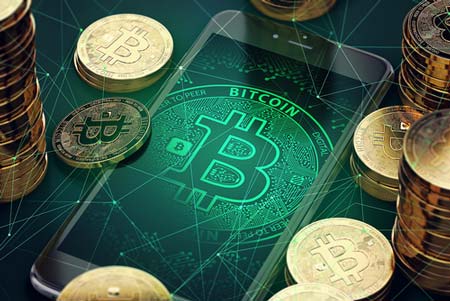 You've likely heard that large investors like George Soros and the Rockefellers are starting to buy in… that supply is dwindling as miners continue to "dig up" more coins… that Bitcoin is starting to act as a "safety currency" in failed states like Zimbabwe and Venezuela… and that, as the "first mover" in cryptos, Bitcoin will maintain its "essential" status as e-currencies and blockchain technology become mainstream.
But all that is nothing compared to the massive system upgrade to Bitcoin that's poised to go live any day now.
That's why I've spent the past few months researching this Bitcoin "fix" – and the numbers I've put together show how Bitcoin could soar to $100,000 thanks to this tailwind.
And I'm going to lay all this out during my free "The Bitcoin 20× Summit." That's this Thursday, April 12, at 8 p.m. Eastern.
During this free event, I'll tell you all about the system upgrade that could send Bitcoin to $100,000. Plus, I'll show you the moves you need to make right now to get yourself in a position to make this fast fortune – and I'll show you three more "penny cryptos" set to explode.
I've scheduled this summit this week, so you need to mark your calendar for it now.
Again, it's on Thursday, April 12, at 8 p.m. Eastern.
Space is limited, so go here now to reserve a spot.
We'll send you your special "The Bitcoin 20× Summit" reservation and instructions on how to attend right away.
Cheers and good investing,
Michael Robinson
Follow Money Morning on Facebook, Twitter, and LinkedIn.
Join the conversation. Click here to jump to comments…
About the Author
Michael A. Robinson is a 35-year Silicon Valley veteran and one of the top technology financial analysts working today. He regularly delivers winning trade recommendations to the Members of his monthly tech investing newsletter, Nova-X Report, and small-cap tech service, Radical Technology Profits. In the past two years alone, his subscribers have seen over 100 double- and triple-digit gains from his recommendations.
As a consultant, senior adviser, and board member for Silicon Valley venture capital firms, Michael enjoys privileged access to pioneering CEOs and high-profile industry insiders. In fact, he was one of five people involved in early meetings for the $160 billion "cloud" computing phenomenon. And he was there as Lee Iacocca and Roger Smith, the CEOs of Chrysler and GM, led the robotics revolution that saved the U.S. automotive industry.
In addition to being a regular guest and panelist on CNBC and Fox Business Network, Michael is also a Pulitzer Prize-nominated writer and reporter. His first book, "Overdrawn: The Bailout of American Savings" warned people about the coming financial collapse - years before "bailout" became a household word.
You can follow Michael's tech insight and product updates for free with his Strategic Tech Investor newsletter.