The price of silver remains in a narrow trading range, with last week's retreat almost perfectly mirroring the gains of the previous week. Silver prices today (Tuesday) are mostly flat, up just 0.73% in early morning trading.
That's exactly the kind of frustrating action we see in bull markets that causes such angst in retail investors. It's easy to lose patience and look to other sectors for the possibility of higher returns.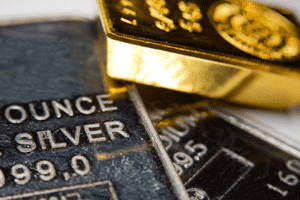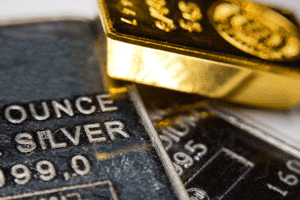 Yet that's often the very turning point at which an asset suffering from negative sentiment tends to shine.
I continue to track several indicators that suggest a much stronger silver market ahead. What's more, it's worth noting how some of the least-expected institutions have become silver cheerleaders you simply can't ignore.
Before I get into my full silver price prediction, here's how silver prices are trending now…
Here's How Silver Prices Are Trending This Week
Despite another challenging week for silver bulls, the precious metal staged a strong comeback on Monday, April 9, regaining most of its losses from the prior week.
Silver opened on Tuesday, April 4, at $16.51 and faced a headwind of dollar surges coupled with stock gains. The grey metal recouped a little to end on Friday at $16.35, down almost 1% in four days.
You Must Act Now: America is headed for an economic disaster bigger than anything since the Great Depression. If you lost out when the markets crashed in 2008, then you are going to want to see this special presentation…
But Monday's action had silver open at $16.36, then climb nearly non-stop until midday, reaching a high of $16.54. With stocks only mildly higher, most of that action was due to a retreat in the U.S. Dollar Index (DXY).
The DXY dropped from near 90.25 at 6:00 a.m. to 90 just after 8:00 a.m. From there, it continued to weaken, likely on lingering concerns that China was unwilling to back down on its trade tariffs rebuttal. By late afternoon, the DXY was hovering around 89.85.
By the time it neared the New York close, silver was changing hands at $16.48, clocking a respectable 0.73% gain for the day.
Here are the DXY and S&P 500 in charts for the past five trading days.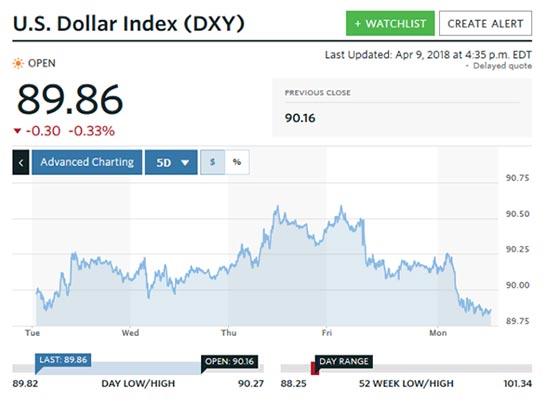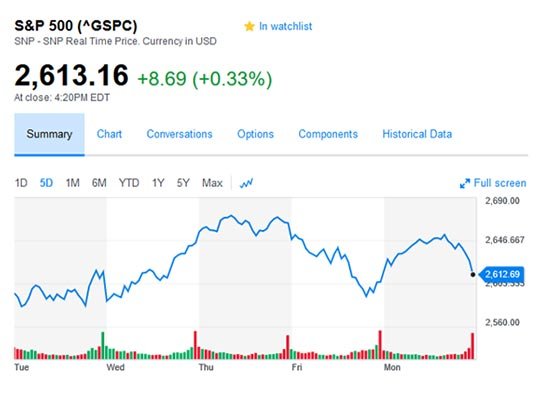 Now that we know what was moving the silver price this week, here are the biggest catalysts for the precious metals moving forward in Q2…
These Catalysts Will Push Silver Prices Higher in Q2
So why do I remain so bullish on silver?  Let's start with how it's priced; in U.S. dollars.
It's no secret the dollar's been struggling for most of the past five quarters.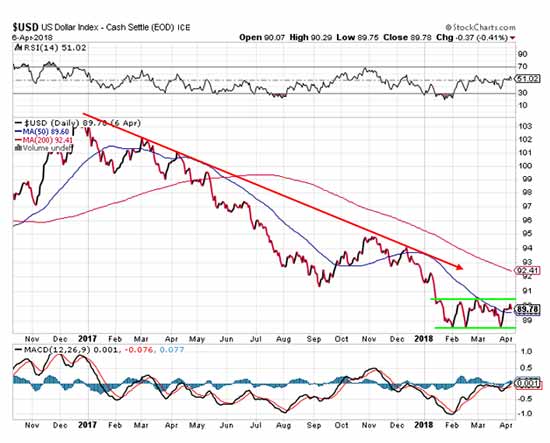 Since mid-January, the DXY has been trading in a limited range between 88.5 and 90.5. After four attempts, the dollar has so far remained unable to break out through upper resistance.
In my view, we could continue in this holding pattern for some time. In fact, the dollar could eventually rally, but I'd still expect any strength to be limited in both time and intensity. For now, the RSI and MACD are doing little to provide directional clues.
The path of least resistance could well remain lower, and that of course should be good for silver.
If you look at the price of silver itself, we see the large narrowing wedge continue to narrow.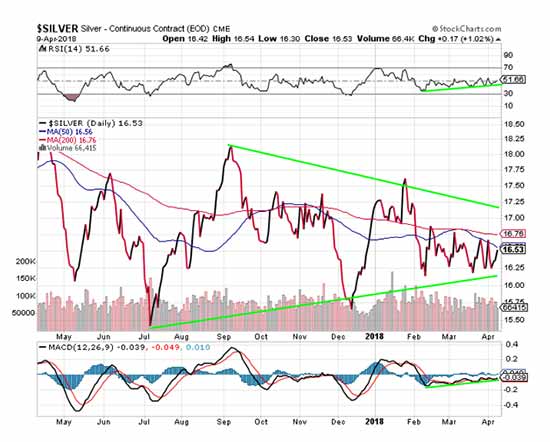 As this wedge progresses in time, silver becomes more likely to break out, because the lines get closer.
We see a bias, albeit small, in the RSI and MACD to trend upward, helping to confirm silver's direction upward.
One of my favorite indicators remains the silver-stocks-to-silver ratio…
Join the conversation. Click here to jump to comments…
About the Author
Peter Krauth is the Resource Specialist for Money Map Press and has contributed some of the most popular and highly regarded investing articles on Money Morning. Peter is headquartered in resource-rich Canada, but he travels around the world to dig up the very best profit opportunity, whether it's in gold, silver, oil, coal, or even potash.