Stocks under $10 are a great opportunity for investors seeking significant gains without the stumbling block of a large initial investment. That's why we're giving you our picks for the five best stocks under $10.
You see, buying stocks under $10 allows investors to use a small initial investment to control a far greater amount of shares than more expensive stocks. This allows investors with a fixed budget to diversify more easily and gain exposure to more stocks with growth potential.
And investors looking for stocks under $10 don't have to resort to speculative plays on penny stocks, either.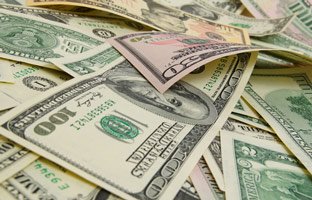 In order to make sure we invest in quality companies, our team uses the Money Morning Stock VQScore™ to identify stocks under $10 that have real growth potential.
Developed from our proprietary valuation system, the VQScore identifies undervalued stocks with the highest profit potential by using a blended analysis of a company's earnings potential, growth rate, earnings-per-share acceleration, and market volume.
The VQScore system runs on a scale of 1 to 4, with 4 indicating a stock with strong growth potential.
Our best stocks under $10 all have VQScores of 4, meaning they have strong underlying value and a solid chance of providing significant gains for investors. They also reflect a wide range of industries
Here they are...
Best Stocks Under $10, No. 5: Entercomm Communications Corp.
Entercomm Communications Corp. (NYSE: ETM) is a Pennsylvania-based broadcasting and radio network corporation that was founded in 1968.
The company owns 235 radio stations across 48 media markets and is the second-largest radio company in the United States. The company began its digital marketing arm in 2014 and announced the acquisition of Lincoln Financial Media the same year.
FCC Approval Could Send This Tiny Stock Soaring: A stunning breakthrough is set to spark the most impactful tech revolution you'll ever witness in your lifetime. Go here to see how you could claim a spot on the ground floor...
In November 2017, Entercomm merged with CBS radio, giving CBS shareholders a 72% stake in the company. When the consolidation occurred, this nearly doubled Entercomm's earnings to $246.6 million, and there is also a major benefit thanks to the new tax law changes.
The company is still in the early stages of its merger with CBS radio and expects earnings to pick up even more in late 2018.
ETM is currently trading at $9.45. However, analysts see the company heading to a high of $15 - an increase of 58%.
Best Stocks Under $10, No. 4: Citizens Inc.
Citizens Inc. (NYSE: CIA) is a Texas-based financial holding company that provides life insurance products through its subsidiaries.
The company was founded in 1969 and became a publicly traded company in 1987. It offers various life insurance policies, including whole life, accident, burial, and some health-related coverages. The company's Home Service segment provides annuities, final expense, and ordinary life insurance policies to certain states and income classes.
The Teacher Retirement System of Texas just took a position in CIA. Several other institutional investors have also added CIA to their stakes of the company over the past quarter. These include Charles Schwab Investment Management Inc., Manufacturer's Life Insurance Co., and State Street Corp.
Investments from these institutions promise to boost the company's bottom line and provide returns for shareholders.
CIA is currently trading at $7.18. However, if the company is able to continue growing its earnings by 3%, as it has the last three years, then CIA is like to see significant appreciation in its market value.
Best Stocks Under $10 No. 3: Oclaro Inc.
Oclaro Inc. (Nasdaq: OCLR) is a Silicon Valley-based semiconductor equipment company. It is a designer, manufacturer, and marketer of modules, optical components, and subsystems for data center, metro, and long-haul markets worldwide.
On March 6, the company announced the release of its 100G PAM4 EML lasers. These lasers are designed to fulfill the rising demand for digital connectivity by providing users with 400G high-speed wireless Internet.
On March 12, OCLR announced that it had reached an acquisition agreement with Lumentum (Nasdaq: LITE), a telecommunications equipment company, indicating that OCLR is poised for significant growth for the foreseeable future.
Shares of OCLR currently trade at $9.44. Analysts have put a high price target of $12 on the stock - an increase of 27%
Best Stocks Under $10 No. 2: Nomura Holdings
Nomura Holdings Inc. (NYSE: NMR) is a Japanese financial services company that provides a variety of financial services to corporations, governments, institutions, and individuals around the world.
It has three operating segments: Retail, Wholesale, and Asset Management. The Retail segment has more than 150 branches and offers investment services and financial products to individuals and businesses.
The Wholesale segment does global marketing, as well as engages in research and trading of equity products. The Asset Management segment develops and manages investment trusts, pensions, and other products for investors.
In 2019, the company plans to implement a range of automated office features that will cut overhead expenses over $560 million over the next five years.
NMR currently trades at $5.71, and the average price target for the stock is $7.04 among the Wall Street analysts who cover the stock. This is a gain of 23.29% over today's price.
While these gains are exciting, our final two stocks have the potential to provide spectacular returns well into the future - in fact, the best stock on our list has a potential return of 146%...
[mmpazkzone name="in-story" network="9794" site="307044" id="137008" type="4"]
Best Stocks Under $10, No. 1: McDermott International Inc.
McDermott International Inc. (NYSE: MDR) is a Texas-based oil and gas equipment services company that employs nearly 12,000 people and does business worldwide.
The company engineers, constructs, procures, and installs structures and equipment for upstream field developments. Specifically, it delivers and installs floating and fixed facilities, pipelines, and subsea systems. It works on offshore and subsea oil and gas projects in the Americas, the Middle East, Europe, Africa, and Asia.
McDermott currently has an annual revenue of $2.98 billion - eclipsing those of its closest competitors. In addition, MDR shares are trading at $5.69. Wall Street analysts have given it an average 12-month price target of $9.85 and a high price target of $14.00, with most recommending a "buy" or "strong buy." The price target of $14 a share represents a gain of 146% from today's prices.
While these stocks under $10 could provide great gains, our team has identified a cutting-edge development that could generate spectacular returns...
Critical: FCC Approves Revolutionary Device
It's a stunning breakthrough that's set to spark the most monumental life-changing transformation you'll ever see.
The Washington Times says the technology behind this revolutionary innovation "will change the world on a scale hardly seen in human history."
And now that it's approved by the FCC, the floodgates are set to open - and could reward early investors with astronomical gains.
With one tiny company at the heart of this massive shift, even a small investment could create staggering wealth for years to come.
Continue here to learn more...