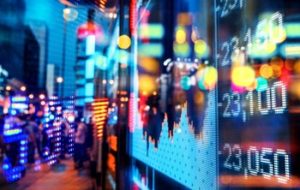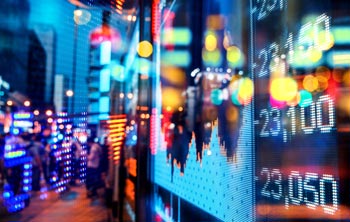 The "Tech Wreck" of early 2018 was much tamer than the crash of 1987, but it's presenting us with many of the same profit opportunities we had back then.
Back in 1987, the investing world seemed to come to an end when the Dow Jones dropped 23% in one day. This year's pullback was much less dramatic, but we did see the monster, two-year rally in tech stocks slide to a halt. The Nasdaq dipped 10% from its March high through April 2.
Both of these sell-offs - a crash and a mere correction - created great opportunities for investors...
But there is one major difference that makes today's situation extremely lucrative.
In 1987, interest rates were sky high, and the decline exposed a lot of shady practices on Wall Street. The ill-fated portfolio insurance technique comes to mind. Here in 2018, we have a totally different and more solid economy.
Interest rates are still low, and even after the U.S. Federal Reserve hikes its short-term rate up to four times this year, rates will still be a fraction of what they were in 1987. More importantly, tech companies are still innovating and have solid earnings.
Stunning: New Innovation Will Be Like "Adding Twin Turbos to the Bitcoin Engine" - and Could Send Its Price to $100,000. Learn More...
The FANGs fell harder than the broad market but still have strong fundamentals. In fact, Money Morning Defense and Tech Specialist Michael Robinson thinks these tech stocks are priced to move right now.
In other words, you can pick up some of the best tech stocks to buy for a steep discount from where they were just a few weeks ago.
"Make no mistake," Robinson said, "each member of the FAANG-Plus group is a great company. We're talking Facebook Inc. (Nasdaq: FB), Amazon.com Inc. (Nasdaq: AMZN), Netflix Inc. (Nasdaq: NFLX), and Alphabet Inc. (Nasdaq: GOOGL) - plus Apple Inc. (Nasdaq: AAPL)."
These companies are behind tech innovations like advanced chips, online streaming, social networking, cloud computing, e-commerce and mobile payments, online search, and productivity software - not to mention artificial intelligence, Big Data, virtual reality, and streaming music.
This is exactly what analysts are talking about when they say technology is the lynchpin for the economy.
As Robinson has continually told readers, "The road to wealth is paved with tech."
However, there is still some short-term risk with certain tech stocks in 2018. Congress grilling Facebook and the president's Twitter storm about Amazon immediately come to mind.
That's why Robinson uses the following strategy to protect himself from volatility while still locking in market-beating gains...
How to Book Massive Profits from Tech Stocks and Limit Risk in 2018