The Dow reached its all-time high on of 26,616.71 on Jan. 26 thanks to a nearly decade-long bull market run.
But the Dow plunged more than 1,000 points on Feb. 5. It sank another 1,000 points between March 21 and 23.
And the Dow hasn't rallied back to its previous highs after its plunges, either.
That has some investors wondering if a bear market could be on the horizon.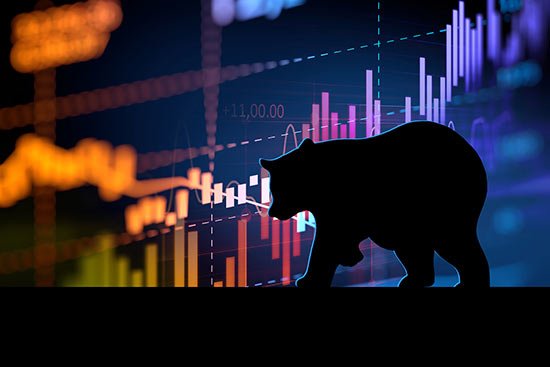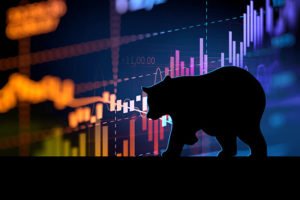 You see, the Dow is more than nine years into a bull market run, which began back in March 2009. If this bull market stretches till August, it will be the longest bull market ever.
But if the Dow sinks 20% from its Jan. 26 high, we'll officially enter a bear market. A bear market could signal a prolonged downturn and pessimism about the market, and that could hurt your portfolio.
The Dow is already down 8% from its January highs.
While we aren't predicting a bear market this year, all bull markets end eventually, and it only make sense for investors to prepare for a stock market pullback.
When the market turns, smart investors will have a plan to protect their money and even profit…
Why the Next Bear Market Could Be Even Worse
While pullbacks are part of a healthy market cycle, we're seeing signs that a pullback could turn into the next bear market, or even a stock market crash.
You see, the U.S. Federal Reserve is aggressively hiking interest rates while the stock market is sitting at a record-high valuation level.
Higher interest rates are going to reduce the stock market's liquidity and could lead to further troubles on Wall Street. The Fed has hiked rates six times since December 2015, and it could raise rates two more times in 2018 alone.
You Must Act Now: America is headed for an economic disaster bigger than anything since the Great Depression. If you lost out when the markets crashed in 2008, then you are going to want to see this special presentation…
You see, the Fed responded to the 2008 financial crisis occurred by slashing interest rates to historically low levels. Cutting rates was designed to help companies borrow money cheaply and grow the economy out of recession, but public companies used the money to boost their share prices.
From 2009 to 2016, public companies bought back $2.1 billion worth of their stock shares while borrowing $1.9 trillion. Since March 2009, the Dow Jones has jumped over 260%, sending stocks to some of their highest valuations ever.
The cyclically adjusted price earnings (CAPE) ratio is one commonly used stock market valuation measure. It is currently at 30.82, which is double its historical average.
And the CAPE ratio was only higher just before the 2000 tech bubble burst. It's currently higher than in 1929, before the biggest stock market crash in history.
While we aren't predicting that the stock market will crash based on valuations, it's a reason to be vigilant and prepare your portfolio.
Fortunately, we're here to help you do just that. Here are the best stocks in bear market conditions that you can buy now…
How to Protect Your Money from Another Bear Market