Dropbox Inc. (Nasdaq: DBX) was one of the most anticipated IPOs of 2018, which is why after it went public on March 23, investors have been asking if they should buy Dropbox stock.
The answer is no.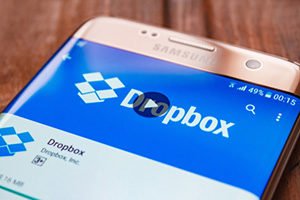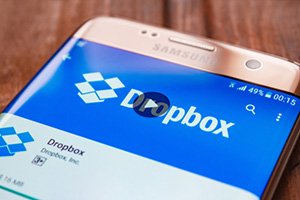 The stock has climbed 5.37% since it opened to the public on March 23 at $29 per share, but recent IPOs are known for their volatile price swings. It's simply too early to know if the stock has growth potential.
That doesn't mean it has a poor businesses model, but we really won't know the true value of DBX stock until it gets a public quarter or two under its belt.
In fact, it reminds us of another hyped up IPO, and one you need to avoid right now...
Don't Be Fooled By the Dropbox IPO Hype
Investors anxious to find the "next hot thing" might be tempted to rush into IPOs, but they can lose all their hard-earned money.
Remember Twitter Inc.'s (NYSE: TWTR) IPO in 2013?
It was supposed to be the next best thing in the social media sector, and analysts fell over each other raising their price targets.
The stock opened at $45.10 per share on its first day of trading in November 2013, and then skyrocketed to $74.73 per share on Dec. 26, 2013.
But that was all she wrote, and the Twitter stock price closed yesterday (April 19) at just $31.54 per share.
A "Blueprint to Financial Freedom": America's No. 1 Trader used this secret to become a millionaire. Now he's sharing it live on camera - and you could learn how to set up a series of $822... $1,190... $2,830 payouts every single week.
Investors who bought in at all-time highs of $74 have now lost 65.20% of their original investment.
Had investors waited a quarter or two, they would have seen the stock's true colors.
And don't even get us started on Snap Inc. (Nasdaq: SNAP)....
After opening at $24 per share on March 2, 2017, the SNAP stock price has dropped 38.95%, to $14.65 per share.
While we don't know the future for Dropbox stock, we aren't impressed by its business fundamentals...
A Closer Look at Dropbox Stock
The $9.2 billion valuation for Dropbox at its public offering was $800 million lower than a 2014 funding round that valued the company at $10 billion.
In other words, even with all the hype and salesmanship, the company was worth less than insiders thought it was four years ago.
That could be a sign the IPO was more about a payday for insiders than raising money for the company's future growth.
You see, company insiders want a stock to go public so they can eventually cash out. Underwriters, exchanges, and company insiders are always the ones who make the most money from public offerings.
Unfortunately, retail investors are left holding the bag.
That's why we want to warn people about this other dangerous recent IPO that must be avoided at all costs...
The Recent IPO You Have to Avoid
[mmpazkzone name="in-story" network="9794" site="307044" id="137008" type="4"]
The music-sharing and streaming service Spotify Technology SA (NYSE: SPOT) went public on April 3, and this recently public company is not worth owning, either.
According to Bloomberg, the company's management is trying to convince investors that EBITDA - earnings before interest, taxes, depreciation, and amortization - is a far more valuable "metric" than actual bottom-line performance.
That way, the company seems like it lost only $400 million for 2017, as opposed to the company's actual loss of $1.4 billion.
It's simply more Wall Street shenanigans designed to move your money into their pockets.
The company hasn't turned a profit yet, and it's in a competitive industry. Maybe the company can turn it around, but we want to see it before investing in the streaming service.
Right now, it's more likely you'll watch your money slowly erode as the market wakes up to what's really going on in the company than make a big gain.
You would be much better off waiting until a company proves itself with a quarter or two of solid numbers.
Eight Seconds... $1,260 Richer: Words can't describe what you'll see in this shocking footage - because you'll witness, live on camera, one man become $4,238 richer with just three clicks of a mouse. And if you follow the simple instructions in this video, you'll learn how to set yourself up for an instant $2,918 payday opportunity. You need to see this to believe it...
Follow Money Morning on Twitter @moneymorning, Facebook, and LinkedIn.