If you've been looking at slumping stock charts and feeling dismayed, you're not alone. It looks as if one of the best bull markets ever may be nearing its end.
That has investors turning to new sectors to find profits, and it could mean it's time for you to invest in uranium.
Investing in commodities offers significant profit potential that can boost your portfolio and protect against stock losses.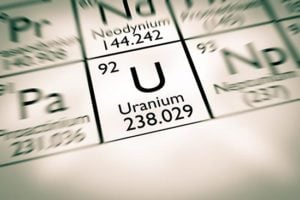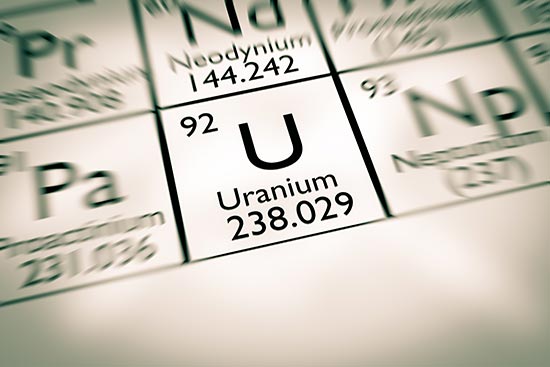 In fact, Money Morning Resource Specialist Peter Krauth recently advised strengthening your holdings in commodities.
Krauth forecasts a secular "supercycle" in commodity markets, which could return handsome profits to you and offers protection against potential stock losses.
And Krauth says uranium is an excellent commodity to get started in. Plus, he thinks uranium investors could see skyrocketing returns of over 1,000%.
Here's what's fueling Krauth's bullish uranium prediction, plus the best way to invest in uranium...
Uranium Is Essential for Nuclear Power
Uranium slid into a bear market in 2011, when a major earthquake and tsunami caused the Fukushima Daiichi nuclear power plant to melt down. The radiation caused nearly every country to back away from nuclear power.
But that overreaction to nuclear power was temporary, and it won't last. That makes right now the ideal time to enter the uranium market.
Fast Money: This powerful secret made one man a millionaire. Now he's sharing it live on camera - find out how you could use it to become $2,918 richer in less than minute. Click here...
You see, nuclear power is relatively inexpensive and reliable. Even Japan has continued to invest in nuclear power, with six operating nuclear reactors and three more slated to start again in June.
China is also a gigantic consumer of energy, most of which derives from coal. But coal is polluting the air significantly in China. The Chinese government is actively moving to new sources to reduce its coal consumption and its air pollution.
Nuclear power is among their plans.
Worldwide, the combined needs of affordable electric power and the need to cut environmental pollutants have made nuclear power one of the ascendant sources of energy.
And nuclear power doesn't work without uranium.
Uranium only makes up 2% to 3% of a power plant's operating costs. That means the price of uranium can rise substantially without making nuclear power prohibitively expensive.
While uranium has strong, global demand as an essential component to clean energy, the real money is being made in the production of uranium...
Uranium Is a Critical U.S. Resource
Nuclear power plants currently produce about 20% of the United States' power. They're clean and more reliable than wind or solar, which need the right conditions to be completely reliable.
The United States is also the biggest uranium consumer globally, using about 50 million pounds every year. Yet just 2.7 million pounds are produced annually in the United States.
The United States has to import the rest, and that means dealing with unsavory and sometimes hostile countries.
Nearly half of the United States' uranium imports come from Russia and Kazakhstan, which make up 14% and 24% of imports, respectively.
But a new regulation is going to make it easier to produce uranium in the United States, and that's going to make it easier for you to profit...
In December, U.S. President Donald Trump issued an executive order requiring a strategy to make sure the United States had reliable and secure ways of getting "critical minerals."
Thirty-five of these were named after a U.S. Geological Survey review. And uranium is one of them.
That's very good news for people wanting to invest in uranium.
On top of that, U.S.-based uranium producers petitioned the government to stop cheap uranium imports.
They argued that Kazakhstan, Russia, and Uzbekistan, which together supply more than 40% of the uranium the United States uses, hurt the uranium market in the U.S. and keep prices artificially below the price they could be.
That's creating a perfect storm for uranium, in which the government designates it a critical resource for national security and needs to help boost the price to make it worthwhile for U.S. companies to produce.
And you can turn that perfect storm into a major profit opportunity by investing in uranium.
But not all uranium investments are equal - here's the one that will make you money...
The Best Way to Invest in Uranium in 2018