Penny stocks are a great opportunity for investors who want triple-digit return potential without paying more than $5 a share. To help you find these potentially lucrative stocks, we're looking at the 10 best penny stocks to watch this week, including a 174%-gainer.
Plus, we're giving you another stock under $5 with serious future profit potential, and you won't want to miss it...
This week's top-performing penny stock was vTv Therapeutics Inc. (Nasdaq: VTVT). After dropping 65% on news that a clinical trial of the company's Alzheimer's medication failed, vTv's stock soared over 174%, closing last week at $2.08.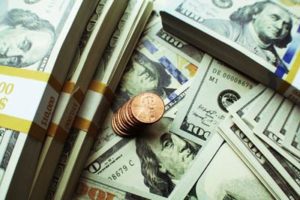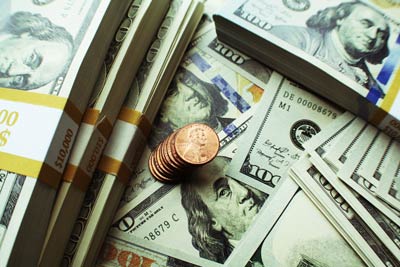 The reasons for vTv's sudden resurgence are not clear. However, it's possible that investors swooped in following the stock's steep decline in an effort to buy shares at a "discount," driving the price dramatically higher.
While a 174% gain is exciting, it's highly unlikely that vTv has a repeat performance this week. After looking at the 10 top penny stocks to watch this week, we'll take a close look at the best small-cap stock to keep an eye on for strong future gains...
Penny Stock
Current Share Price
Law Week's Gain
vTv Therapeutics Inc. (Nasdaq: VTVT)
$2.00
174.34%
EyeGate Pharmaceuticals Inc. (Nasdaq: EYEG)
$0.57
51.55%
Triangle Petroleum Corp. (OTCMKTS: TPLM)
$0.37
50.61%
Eleven Biotherapeutics Inc. (Nasdaq: EBIO)
$5.62
37.41%
ChinaNet Online Holdings Inc.

(Nasdaq: CNET)

$2.95
34.76%
Seadrill Ltd. (NYSE: SDRL)
$0.28
33.81%
Intelsat Corp. (NYSE: I)
$9.11
31.50%
Navios Maritime Midstream Partners LP (NYE: NAP)
$4.42
29.18%
Limelight Networks Inc. (Nasdaq: LLNW)
$4.89
28.61%
Enphase Energy Inc. (Nasdaq: ENPH)
$5.05
24.62%
As you can see in the table above, penny stocks have the potential to provide tremendous returns for enterprising investors. However, it's important to note that investing in penny stocks is also incredibly risky.
While there are a few penny stocks that have the potential for significant growth, many of them are highly speculative investments that are unlikely to provide any returns.
MUST SEE: Watch this guy officially become $1,050 richer in 15 seconds... $940 richer in 11 seconds... $1,260 richer in eight seconds... and $988 richer in seven seconds! Then discover how you could do this all yourself. Click here...
In order to avoid these pitfalls, check our five rules for safely investing in penny stocks, on the right.
In addition to following these rules, our team uses the Money Morning Stock VQScore™ to identify stocks that have real growth potential.
Developed from our proprietary valuation system, the VQScore identifies undervalued stocks with the highest profit potential by using a blended analysis of a company's earnings potential, growth rate, earnings-per-share acceleration, and market volume.
The VQScore system runs on a scale of 1 to 4, with 4 indicating a stock with strong growth potential.
Our stock to watch this week has a VQScore of 4, indicating that it has strong underlying value and a high chance of providing significant gains for investors.
In fact, some Wall Street analysts are projecting this stock could soar by nearly 400% over the next year...