Our new list of best stocks to buy highlights several companies that stand to benefit from (or in spite of) recent developments in Washington, from new tariffs to Twitter wars. Plus, we take a look at two veteran tech companies that often get overlooked but are emerging as leaders in two of the most important technologies in the 21st century.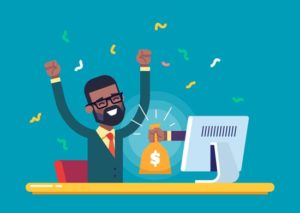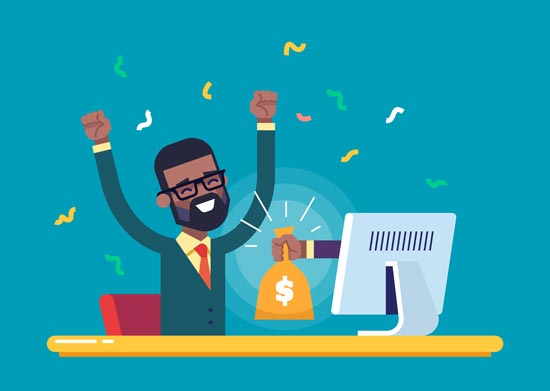 There are five new stocks to buy that we're sharing with you today:
The world's third-largest social media company is a strong buy, even as some investors flee.
This Wisconsin robotics company is being recruited by U.S. steel factories to make them competitive in the wake of tariffs.
This tech giant could surprise you by being the first to reach a trillion-dollar valuation.
Another tech pick is implementing blockchain technology in a way that could be a global game changer.
One of Amazon's key transportation partners is a bargain right now.
Now, for our five latest best stocks to buy now...
Best Stocks to Buy Now, No. 1: Tariffs on Chinese Imports Won't Slow Down This Social Media Giant
Over the last few months, U.S. President Donald Trump has made a series of moves in an attempt to cut the $375 billion annual U.S. trade deficit with China. That includes orders to institute tariffs on imported steel - most of which comes from China - as well as on specific Chinese imports.
As Trump demonstrates that he intends to deliver on his campaign rhetoric against the People's Republic, some investors have grown wary of investing in Chinese stocks altogether.
But anyone who thinks that China is going to crumble under the weight of punitive measures by the United States hasn't been paying attention.
Thirty years ago, Asia - minus Japan - accounted for just 18% of global GDP. Today, that figure is two-thirds, and China has led the way.
China's dominance on the global economic stage has come with a shift from external growth to internal growth. That is, it no longer needs the United States to buy its wares in order to keep growing.
The e-commerce sector in China, for example, is already twice as big as that of the United States, and research firm eMarketer projects that it will grow from $1 trillion in yearly sales to $2.66 trillion by 2021.
That's why top Chinese tech firms, such as Momo Inc. (Nasdaq ADR: MOMO), are still among the most profitable stocks to own right now, no matter what the president does.
Momo is the third-largest social media platform in the world by monthly active users. What was once primarily a dating service is now a leading player in China's wildly popular live video-streaming industry.
Driven in large part by monetary "gifts" sent from users to content producers (and shared by the company), Momo increased sales almost tenfold, from $134 million in 2015 to over $1.3 billion last year. That figure is expected to grow to $2.4 billion in 2018.
Momo hasn't given up on dating services, either. Last month, it acquired Tantan, a leading Chinese dating app. Savvy moves like this one bring user bases that Momo can incorporate into its broader range of services.
And because the average user on Tantan is just 22 years old, Money Morning Defense and Tech Specialist Michael Robinson says, "Momo can grow with them as they evolve through the social media life cycles."
There isn't a tariff in the world that can bring that, or the rest of Momo's business, to a halt.
Best Stocks to Buy Now, No. 2: The U.S. Steel Industry Needs This Robotics Firm to Bring Its Factories Up to Date - and It's Not the Only One
Trump's steel tariffs may help the U.S. steel industry - whose production peak came in 1973 - compete with the rest of the globe. But there's another development that's critical to the industry's success: upgrading its factories.
That means automation. Machines will perform repetitive tasks and free up human workers to use their dexterity and creativity to boost productivity.
China, Japan, and South Korea are outpacing the rest of the world in automating their factories. Now, it's time for U.S. manufacturers to catch up.
And the company they're turning to is Milwaukee-based Rockwell Automation Inc. (NYSE: ROK).
Rockwell has developed a manufacturing execution system (MES) specifically for metals production that gives steelmakers the ability to control and monitor every aspect of production through a centralized, intelligent interface.
"[Rockwell Automation] will play a critical role in the coming rebirth of American steel."
The system can then produce sophisticated analytics on the spot, enabling fine-tuning of the process that won't vanish when an experienced foreman retires.
The steel industry needs a company like Rockwell, especially since volatility in steel prices has led many factories to delay upgrades for more than a decade.
But Rockwell is not dependent on any one industry. It has a thoroughly diversified portfolio. No single industry accounts for more than 10% of sales.
Given its high-tech profile, you probably wouldn't expect that this company is 115 years old. But Rockwell started with a motorized controller for industrial cranes, which debuted at the World's Fair held in St. Louis in 1904.
MUST SEE: Watch this guy officially become $1,050 richer in 15 seconds... $940 richer in 11 seconds... $1,260 richer in eight seconds... and $988 richer in seven seconds! Then discover how you could do this all yourself. Click here...
Now it's leading the way toward the Internet of Things, a technology that will connect tens of billions of devices and have a global economic impact, according to research firm McKinsey, of $6.2 trillion by 2025.
In the meantime, Rockwell has not only been boosting efficiency for its clients, but for its own operations. A new MES currently being phased into the company's own production sites has lowered inventory days by over 30% where implemented. Overall, Rockwell has been improving productivity by 4% to 5% every year.
ROK has slipped in price since January, when investors anticipated a lackluster earnings report. In fact, earnings per share (EPS) for the quarter came in 12% higher than the year before, and Rockwell raised guidance to an expected 16% growth in 2018.
On top of that, Rockwell is now beginning a $1 billion stock buyback program, which should lead to immediate gains for shareholders.
The stock is already starting to tick up again after bottoming out in early April. So it probably won't be available at a discount much longer.
Rockwell Automation "will play a critical role in the coming rebirth of American steel," says Robinson. "We can count on the stock to rally from here."
Best Stocks to Buy Now, No. 3: The First Trillion-Dollar Tech Company Might Not Be the One You Expect
Join the conversation. Click here to jump to comments…
About the Author
Stephen Mack has been writing about economics and finance since 2011. He contributed material for the best-selling books Aftershock and The Aftershock Investor. He lives in Baltimore, Maryland.