You cannot stand in the way of progress. And that's exactly what Money Morning Defense and Tech Specialist Michael A. Robinson has been telling subscribers about marijuana stocks for years…
He started pounding the table for marijuana stocks as early as 2013. Those who listened have made an incredible profit (more than 1,400% on one pick, in fact.).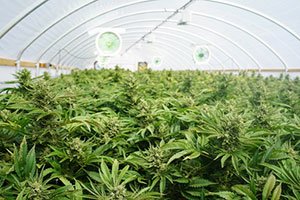 But – we cannot stress this enough – the roof is about to blow off the legal weed market. This truly is the last chance for investors to get in before the market takes off…
Right now, prices are soft in this sector, but not because there are any structural or economic problems. The problems stemmed from heavy-handed regulators, including U.S. Attorney General Jeff Sessions, putting their stamps on the sector.
But let's look at the brief history of marijuana stocks. Every few months, cannabis gets a jolt of fundamentally good news.
There was a huge rally in prices leading up to Election Day 2016, when voters in eight states legalized marijuana.
Can't Miss: Top Three California Pot Stocks to Watch for the Biggest Gains – Learn How to Cash In Here
Last year, it was California announcing it would go fully legal on Jan. 1, 2018. It's a huge market, with 37 million people – and a $2.5 trillion economy.
Wall Street also sees what's happening. For example, Cowen & Co. recently forecasted that U.S. legal cannabis sales will hit $50 billion by 2026 and $75 billion by 2030.
Robinson sees more catalysts coming, and once again, the market is likely to respond in a big way.
But we can't understate the urgency for investors. If you've been thinking about investing in legal weed, you can no longer afford to wait…
The Next Great Catalysts for Marijuana Stocks