Penny stocks are a great opportunity for investors seeking soaring returns without having to empty the bank. That's why we're giving you our picks for our three top penny stocks to watch right now.
You see, buying penny stocks gives investors the chance to control a large amount of shares with very little investment. This gives investors with limited capital the opportunity to gain greater exposure to stocks with strong growth potential.
The key phrase here is "strong growth potential." Penny stocks can also be risky investments that have little inherent value. In order to maintain healthy investments, it's important to find companies that will generate growth and returns for your portfolio.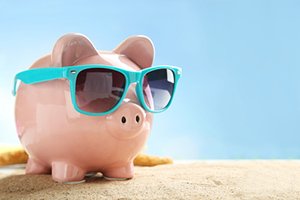 In order to make sure we invest in quality stocks, our team uses the Money Morning Stock VQScore™ to identify micro-cap stocks with real growth potential.
Our three top penny stocks to watch all have VQScores of 4, meaning they have strong underlying value and impressive profit potential.
Here they are...
Top Penny Stock to Watch, No. 3: Fortuna Silver Mines Inc.           
Fortuna Silver Mines Inc. (NYSE: FSM) is a Canadian silver mining company based in Vancouver, Canada.
The company operates two mines, one in Mexico and one in Peru, which produce a combined 8.4 million ounces of silver per year.
A "Blueprint to Financial Freedom": America's No. 1 Pattern Trader used this secret to become a millionaire. Now he's sharing it live on camera - and you could learn how to set up a series of $822... $1,190... or $2,830 payouts... every single week.
According to Money Morning Resource Specialist Peter Krauth, global geopolitical instability is likely to drive up the value of both silver and silver stocks in the near future.
"Geopolitics, stock markets, and central planners are helping to provide a floor for silver prices as uncertainties rise, stocks become volatile, and budget deficits explode," he says.
Analysts are calling for Fortuna to hit $9 a share, as geopolitical conflict continues to stoke demand for silver. That's a gain of over 55% from the stock's current price of $5.73.
And with a VQScore of 4.75, you can bet that right now is an excellent time to buy.
But we have an even better penny stock to watch...
This company's return on equity (ROE) - the amount of profit a company brings in based on the amount of money invested in the company - is over 400% higher than its industry's average...
Top Penny Stock to Watch, No. 2: Entravision Communications Co.
Entravision Communications Co. (NYSE: EVC) is a Spanish-language media company that serves the nation's rapidly expanding Latino community.
From 2000 to 2014, 50% of the nation's population growth came from an influx of Latino immigrants. In total, the nation's Latino population grew by around 55 million people.
In the next 10 years, this population is forecasted to grow by another 30% - an addition 24 million Latino Americans.
Entravision has taken full advantage of the nation's growing Spanish-speaking population. Over the last year, the company had an ROE of 49.84% - 350% higher than the industry average of 11.99%.
It's likely that Entravision will experience sustained growth well into the future - with an expanding consumer market continually seeking new content from major Hispanic media outlets, the company's revenue outlets can only grow.
EVC currently boasts a perfect VQScore, and Wall Street agrees with us. Analysts have put a high price target of $11 on the company's stock - a 123% increase on today's price of $4.80.
However, these gains are small compared to our top penny stock to watch - it's promising returns of nearly 150%.
Here it is...