Investing in marijuana stocks is becoming less taboo, with over 60% of the country legalizing medical marijuana, and that means more cannabis companies are willing to go public.
In fact, two upcoming events will kick off a marijuana IPO explosion. And we're bringing you an insider's perspective on the industry, so you'll be fully prepared to profit while everyone else is playing catch-up...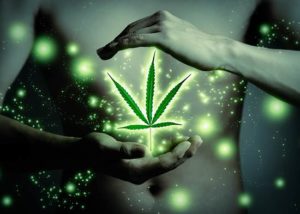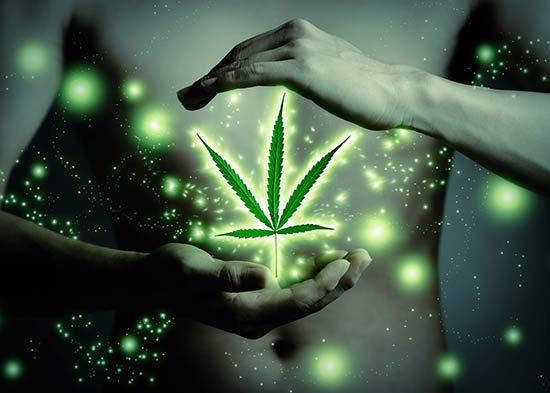 These cannabis IPOs will create even more profit opportunities in the marijuana industry, which is expected to climb 145%, from $10 billion in legal sales in 2017 to $24.5 billion by 2021.
"Despite major exchanges in the U.S. having stringent listing requirements, including revenue and market cap hurdles, we're bound to see an increasingly strong pipeline of deals pushing boundaries on major U.S. exchanges in the coming months," Alexander Topchishvili told me.
Topchishvili is an advisory board member of The Blinc Group, a distribution-centric vapor and cannabis incubator.
And because he's at the forefront of the marijuana industry, he knows the two events that will open the flood gates for cannabis public offerings...
Why We'll See More Marijuana IPOs, Reason No. 1: Big Banks
Topchishvili told me that one of the events that will open the cannabis IPO floodgates could be big banks opening their arms to marijuana businesses.
Marijuana is illegal under federal law, which means banks don't want to offer services to cannabis companies. Big banks don't want to risk lending money or servicing accounts to a business that could be raided by the federal government.
Unfortunately, that means marijuana businesses can't receive the traditional loans needed to buy real estate and equipment to expand operations and increase revenue.
That also means big banks don't want to underwrite an IPO, which makes it harder for a company to go public. Underwriters find investors through their large pool of contacts, and the amount of interest received helps the IPO underwriter suggest an IPO offering price.
Stunning Video Footage: Watch this guy become $4,238 richer in under a minute - then follow his simple instructions to learn how you could pocket a potential $2,918 in just one move. Click here...
However, we're starting to see that change...
Since March 28, Money Morning Special Situation Strategist Tim Melvin has provided our readers with detailed reports about three banks opening their doors to cannabis companies:
And with more banks joining the cannabis gold rush, it will spur more public offerings.
"While few institutions and local banks will advertise a willingness to take on marijuana client, many do work quietly with cannabis-related companies," Topchishvili said.
"Well-known banks opening bank accounts for cannabis companies will signal legitimacy and opportunity for major underwriters and indexes."
As we have been through our free Profit Alerts service, we will keep our readers in the loop on profitable banking plays in the cannabis sector.
But aside from banks working with marijuana businesses, Topchishvili says this could push the nation to the brink of federal legalization...
[mmpazkzone name="in-story" network="9794" site="307044" id="137008" type="4"]
Why We'll See More Marijuana IPOs, Reason No. 2: New York
Marijuana laws in New York make it difficult to get marijuana legally, even with a valid medical reason. But New York could legalize marijuana sooner than later, which will lead to a cascade of other states legalizing the plant.
But Gov. Andrew Cuomo (D-NY) could make accessing marijuana much easier for everyone because of what the state's neighbors are doing...
New Jersey Gov. Phil Murphy (D-NJ) wants to legalize all marijuana use in his state by the end of 2018, and recreational cannabis sales in Massachusetts will begin in July.
Being so close, Topchishvili believes NY residents will start "driving or hopping a train out to the suburbs to pick up legal cannabis."
And Cuomo agrees...
"You have states that have legalized it now.... It is no longer a question of legal or illegal. It's legal in Massachusetts. It may be legal in New Jersey. Which means for all intents and purposes it's going to be here anyway," Cuomo said in a speech on April 12.
Cuomo has even appointed a commission in New York to study legalization and is opening his stance on cannabis now that he's facing a primary challenge for the governorship.
The governor said other states could be a model for New York, too.
"We now have states that have legalized marijuana, let's look at the facts and see what happened there."
And what's happened in other states has been nothing short of a profit explosion...
The sale of recreational marijuana was legalized in the largest state in the United States by population - California - in January.
In the first two months of full marijuana legalization in California, sales topped $339 million.
New York, with the fourth-largest population, would be a huge win for the industry. There aren't estimates for the revenue from New York legalizing recreational cannabis, but the impact will likely be in the hundreds of millions of dollars in the first year.
And when you have two of the largest U.S. states legalizing cannabis, it's going to create a domino effect of other states following suit.
"Mr. Cuomo has signaled that he is open to the idea of legalizing recreational use of marijuana as a major revenue generator, a notion that if passed will drive an increasing number of IPOs and push the nation to the brink of federal legalization."
The Bottom Line: The two events that could create more cannabis IPOs in 2018 are big banks working with marijuana companies, and legalization in New York. With more marijuana companies going public and legal sales expected to skyrocket 145% in the next three years, there will be plenty of new profit opportunities. We'll be right here to share them with you.
This Easy-to-Follow Blueprint Could Make You $15,000 Richer
America's No. 1 Pattern Trader used to be an average Joe scraping to get by. He never graduated from college, and he spent most of his career as a Home Depot customer service rep.
He didn't want to be stuck at a job he didn't like until he was 80 - so he taught himself how to trade. He found he had a knack for it, and he became richer than he ever thought possible.
Then he invented his patent-pending "Money Calendar," and he knew it could change people's lives.
Now, for the first time ever, he's revealing all his trading secrets and strategies - so you can amass a fast fortune for yourself.
Step by step, click by click, he'll guide you through setting up your account - and show you how to set up a series of take-it-to-the-bank payouts of $605... $822... $1,190... or $2,830... every single week.
There's no guesswork involved, and the best part is, it'll only take you 10 minutes per day!
Click here now to start this once-in-a-lifetime journey...