The broad market indexes are down in 2018 - the Dow has sunk 3% on the year - but make no mistake, this is a stock-picker's market.
And we've found am overlooked stock primed to pop...
You see, despite the market's jitters, this is one of the strongest economies we've seen in years. And we're keying in on one surprising industry raking in cash from this spectacular economy.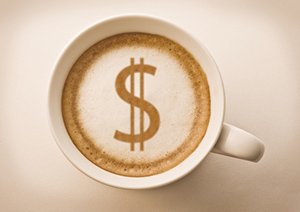 The unemployment rate is at a 20-year low of 4.1%. Wages are up nearly 3% over the last year, their fastest gain in a decade. Americans recognize the economy's strength, too. Consumer confidence is at its highest level since 2000.
That means Americans are employed, making more money, and confident enough to spend it.
And this has become a major boon to restaurants...
Retail spending is already up 4% year over year, boosting the restaurant sector to its eighth straight year of sales growth.
Fast Money: This powerful secret made one man a millionaire. Now he's sharing it live on camera - find out how you could use it to become $2,918 richer in less than a minute. Click here...
That shouldn't come as a surprise. Since 2010, Americans are devoting more and more of their income to "experiences" instead of consumer products like electronics and clothing, according to Fidelity Investments.
"This trend is likely to continue through 2018 and beyond," Fidelity reported.
And the stock we're bringing you today is the best way to play this growing sector.
This company not only taps into Americans' spending patterns, but its business model minimizes risk with tremendous profit upside.
This is simply one of the best stocks on the market today...
This Company Is a Moneymaking Machine