Facebook's annual F8 conference will kick off today (May 1), and that could boost Facebook Inc. (Nasdaq: FB) shares by the end of the week.
That's exactly what happened last year...
The FB stock price climbed 1.86% by the end of the week after the 2017 conference started.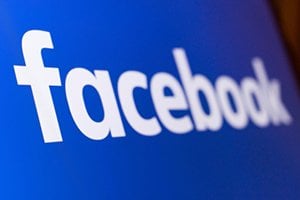 You see, there's a simple reason Facebook stock pops after F8. It's Facebook's time to showcase its product to investors, and it doesn't disappoint.
At the 2017 conference, CEO Mark Zuckerberg unveiled a virtual reality (VR) app called Facebook Spaces. The worldwide augmented reality (AR) and VR market is projected to be worth $215 billion by 2021.
It also discussed integrating music and games in its Facebook Messenger app.
This year's F8 event will be no different.
FB stock sank nearly 20% between March 16 and 27, when reports about Facebook's involvement in the Cambridge Analytica privacy scandal broke, and the company went into damage control.
But that all changed after Facebook crushed its earnings report on April 25 and reported earnings per share of $1.68 on $11.87 billion in revenue. Wall Street expected Facebook to report $1.35 on $11.4 billion.
Now the company has a chance to impress investors and put the scandal behind them. And you know it is going to pull out all the stops.
While we expect to see another pop in FB share price by the end of the week, it's not going to make you rich.
But we have an investing strategy that could return some brag-worthy profits.
In fact, some of our readers have already made a 30.90% return in just seven days...
MUST SEE: Watch this guy officially become $1,050 richer in 15 seconds... $940 richer in 11 seconds... $1,260 richer in eight seconds... and $988 richer in seven seconds! Then discover how you could do this all yourself. Click here...
If you missed those gains, that's okay. If the FB stock price keeps climbing, like Money Morning Capital Wave Strategist Shah Gilani projects, you have the potential to make a profit up to 122% by August.
"The company is the social media $40 billion-pound (in revenue) and $16 billion-pound (in net profit) gorilla in almost everyone's living room. It owns the social media space," Gilani said on April 10.
With the Dow Jones Industrial Average down 0.65% so far in 2018, you can't ignore this potential profit opportunity...
How to Make a Potential Triple-Digit Gain on FB Stock