Right now is the perfect time to buy TransCanada stock...
TransCanada Corp. (NYSE: TRP) is a Canadian pipeline company transporting oil and natural gas across North America that is also expanding into Central and South America.
It's most famous for its KeystoneXL pipeline, which connects Canadian oil producers to major hubs in the United States, but the pipeline is just one part of the company's overall strength...
The KeystoneXL Will Be Completed
TransCanada's pipelines transport 20% of Canada's oil exports to the United States, and it's getting a boost with the new KeystoneXL pipeline.
In late March, U.S. President Donald Trump approved a permit that allowed the TransCanada's Keystone XL pipeline to be completed after years of delays.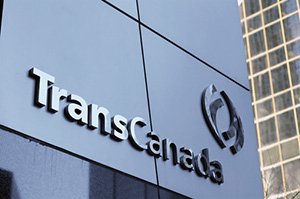 The resuscitation of Keystone XL is a big win for TransCanada, which initially applied for a permit from the U.S. Department of State a decade ago.
The Keystone XL is a pipeline extending roughly 1,180 miles from Alberta, Canada, to the Gulf Coast in the United States. Its location in Alberta is near the Athabasca oil sands.
When completed, the pipeline will be able to bring over 800,000 barrels of heavy crude oil from Canada to the Gulf Coast refineries.
While the oil pipeline dominates the news, TransCanada is actually a leader in natural gas transportation...
TransCanada Dominates with Natural Gas
TransCanada pipelines move 25% of all the natural gas used in North America. Even more importantly, it has the capacity - 653 billion cubic feet worth - to take on even more.
That's important, because natural gas production is about to soar.
Exposed: Energy insider reveals most important financial event of the decade - possibly, century. Click here to learn about four potentially lucrative profit plays.
The Energy Information Administration (EIA) forecasts that the production of natural gas will skyrocket this year, rising by 471%.
Additionally, TRP is moving heavily into Mexico, adding five new pipelines to transport natural gas in Mexico, an investment of $3.5 billion.
The pipelines and capacity will help drive the expected doubling of Mexican production of natural gas, which is slated to happen by 2020.
While TRP stock is a great buy thanks to its connection to growing sectors in oil and gas, there's an even better reason to own the stock...
The Best Reason to Buy TRP Stock