Get D.R.'s trade recommendation for the best way to get a potential 75% to 100% gain on this month's post-earnings rebounds.
Get the Trade: Click here to get the details of the trade D.R. recommended in this video.
Fast Profits Members: Learn How to Claim Your FREE Book Below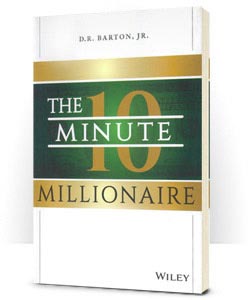 The 10-Minute Millionaire can show you how you can amass $1 million or more.
The best part is, you only have to "work" in practically effortless, 10-minute increments once a week!
Click here to learn how to claim your free copy. You can scroll through this message and read at your own pace.
Follow Money Morning on Facebook, Twitter, and LinkedIn.