Alibaba earnings come out Friday (May 4), and while the rest of Wall Street will be scrutinizing every decimal of the report, we're telling you not to worry...
And instead of waiting to see if BABA earnings beat expectations, you can buy in right now to set up a potential 40% gain.
Alibaba Group Holding Ltd. (NYSE: BABA) is a foundational stock just about every investor could use in their portfolio, but Wall Street is worried the threat of a trade war with China will hurt the company.
You see, after hitting an all-time high on Jan. 26, Alibaba's stock plummeted 18% as the White House ratcheted up trade tensions with the nation's largest trading partner. As of May 1, Alibaba's stock sat at $178 - a 12% drop from its pre-trade war high of $204.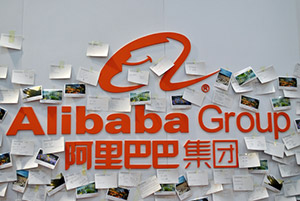 As usual, Wall Street is overreacting. The fundamentals behind Alibaba's success have not changed at all. In fact, they've gotten stronger over the last year.
As Money Morning Executive Editor Bill Patalon points out, Alibaba is "one of those rare companies that is so well positioned, that has such a great management team, and that has the benefit of serendipitous timing with a powerful, transformational trend" that even something as significant as a trade war can't slow it down.
Here's exactly why Wall Street is dead wrong about Alibaba's upcoming earnings, as well as how you can profit from its mistake...
China's Booming Retail Sector Makes Alibaba Trade War-Proof
According to a recent report from Forbes, China currently has more than 500 million middle-class consumers, nearly twice the population of the entire United States.
Analysts estimate that this number will balloon to well over 600 million by 2022.
That kind of middle class has turned China's retail industry into an absolute powerhouse.
Just last year, China's whole retail industry was worth $6 trillion dollars. This is a 400% increase from 2010 and a 900% from 2000.
And China's middle class is increasingly doing its shopping online.
Last year, Chinese shoppers spent more than $1 trillion online for the first time ever. For context, the United States spent $455 billion - less than half of China.
A "Blueprint to Financial Freedom": America's No. 1 Pattern Trader used this secret to become a millionaire. Now he's sharing it live on camera - and you could learn how to set up a series of $822... $1,190... or $2,830 payouts... every single week.
It gets even better. China's online retail boom shows no signs of slowing down.
In the last three months of 2017, online retail sales in China soared 35.4%. By the end of the decade, China is expected to account for 60% of all global e-commerce.
And one company is raking in the profits thanks to China's Internet shopping explosion.
Alibaba is already China's largest digital retailor, and it will continue to profit from Chinese consumers' ravenous expansion into digital retail.
Not only does the company control over 50% of the Chinese online retail market, its competitors aren't even close to matching it.
Not even Amazon.com Inc. (Nasdaq: AMZN)...
For example, during "Singles' Day," the company's largest sales day of the year, Alibaba cleared $25.3 billion in sales in a single 24-hour period.
Meanwhile, Amazon, America's largest online retailer, managed to break $1 billion in sales on Prime Day in 2017, its largest sales day ever.
Amazon would need more than 25 Prime Days to match the sales of Baba's one-day sales record...
Plus, BABA is still growing.
That's why we're not sweating the threat of a trade war or Wall Street's overreaction. This company is simply too dominant in a massive - and growing - e-commerce market.
As Bill puts it, "these issues are really just 'speed bumps' when viewed from the context of a stock that will create generational wealth in the decades to come."
Wall Street's trade war panic is way overblown - and has set up Alibaba's stock for a huge gain when it beats earnings on Friday.
In fact, buying into BABA stock before its earnings reports could be a spectacular profit play for the savvy investor. Here's why...