If you're looking for where to find the best penny stock to watch, look no further than the marijuana sector.
In fact, we've been telling our readers how to potentially profit from the $10 billion legal cannabis market for years.
Currently, 30 states and the District of Columbia have some form of legalized medical marijuana laws, and eight states have legalized recreational marijuana. And it's only a matter of time before more states legalize marijuana.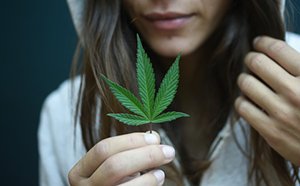 Plus, our neighbors to the north in Canada are legalizing all marijuana use before the end of 2018.
But before we get to the marijuana penny stock you need to know about, we have to share a few warnings about investing in pot penny stocks....
What to Know Before Buying Marijuana Penny Stocks
Penny stocks, defined as stocks that sell for $5.00 or less, can be very volatile.
For that reason, investors exploring the best penny stocks today must assess their risk tolerance.
If wild swings keep you up at night, penny stocks should not be in your portfolio.
But if you can handle the volatility, we have one of the best pot penny stocks you can buy...
The company we uncovered already has four dispensaries in Arizona, as well as plans for "10 U.S. dispensaries and four production facilities in four states."
There is no such thing as a "safe penny stock," but the fact that this company already has an established presence in Arizona and future expansion plans helps limit the risk.
And thanks to its Arizona dispensaries, sales of cannabis and cannabis concentrates in March reached $4 million for the first time in the company's history.
But this stock has much bigger potential...