The gaming market is bigger than ever. And it's providing us with one of the most exciting profit opportunities you'll find anywhere in the market…
Best of all, we're bringing you a $5 stock today with incredible upside in the gaming sector.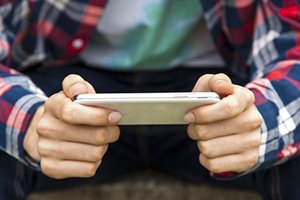 Social media marketing firm MediaKix says the global gaming market will top $115 billion in 2018. And mobile gaming accounts for nearly half of all global gaming revenue. For 2017, that was more than 80% of all app revenue from the top two online stores, Apple and Google Play.
And if you thought gaming was a "guy in the basement" thing, you're wrong. Mobile gaming is now more popular with women than men.
Smartphones have become the go-to device for mobile gaming. So the top developers, creators, and thinkers will converge to meet the demand.
The tipping point is here…
"Development costs are dropping like a rock as online coding libraries, artificial intelligence, and mobile markets grow," Money Morning Chief Investment Strategist Keith Fitz-Gerald said. "Especially when we're talking about "franchise games" involving specific personalities and well-known brands."
Fast Money: This powerful secret made one man a millionaire. Now he's sharing it live on camera – find out how you could use it to become $2,918 richer in less than minute. Click here…
The best part for gaming companies and gaming enthusiasts alike is that smartphones have become ubiquitous. And whereas the middle of the age spectrum used to be the sweet spot for devices, it is no longer a shock to see Grandma and her toddling grandchildren tapping away together. That means both the current pool of gamers and future pool are huge.
Calling the smartphone a "transformational device" is clearly an understatement.
Now, Fitz-Gerald has found an excellent way to play this growth. This $5 stock is a pioneer in the mobile-gaming space and could skyrocket in 2018…
The $5 Stock Poised for a Breakthrough Thanks to Mobile Gaming