The best ETFs to buy in 2018 can help you profit even as market volatility rises. Today, we're bringing you three of the best ETFs you can buy to start profiting right now.
Fears of market overvaluation and rising interest rates have driven the CBOE Market Volatility Index (VIX) up more than 50% since the beginning of the year. With volatility on the rise, many investors think this is the right time to pull their investments out of the market.
However, it's never a good idea to just pull out your cash and hide it away simply because the market is getting rocky. That's because it's virtually impossible to predict market's ups and downs. As a result, you're likely to miss out on when to jump back into investing.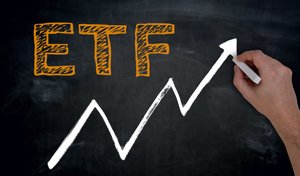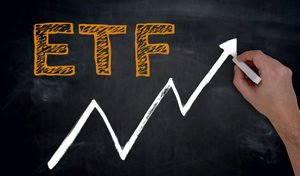 But one of the best ways to protect your hard-earned cash while keeping it in the market is by investing in ETFs. An exchange-traded fund (ETF) is the easiest and best way to own a diverse basket of stocks that will better insulate your portfolio from market volatility and unpredictable conditions.
Our top three ETF picks to buy now are all in the technology sector. They cover everything from cybersecurity to cloud computing – industries poised to experience massive growth in the coming years.
Here are our three picks for the best ETF investments to make in 2018 to protect your portfolio from market volatility…
Best ETFs for 2018, No. 3: First Trust Cloud Computing
The First Trust Cloud Computing ETF (Nasdaq: SKYY) is cloud computing ETF that focuses on cutting-edge cloud computing stocks. Could computing has become ubiquitous in the last 10 years –  most consumers, businesses, and even governments are using cloud systems to process data, store information, or collaborate on projects.
This ETF holds shares of 30 stocks that are major players in the cloud computing market. Chief among them is Amazon.com Inc. (Nasdaq: AMZN), who leads all other cloud services with its AWS service.  Another is Microsoft Corp. (Nasdaq: MSFT), whose Azure cloud service is now the second largest of its kind in the world.
Plus, this ETF gives you exposure to IBM Corp. (NYSE: IBM), Netflix Inc. (Nasdaq: NFLX), Alphabet Inc. (Nasdaq: GOOGL), and Apple Inc. (Nasdaq: AAPL).
Instead of trying to find the perfect stock to play the cloud computing boom, you'll get exposure to all of the best companies in the sector.
A "Blueprint to Financial Freedom": America's No. 1 Pattern Trader used this secret to become a millionaire. Now he's sharing it live on camera – and you could learn how to set up a series of $822… $1,190… or $2,830 payouts… every single week.
The SKYY ETF has gained 67% over the past three years – more than double the performance of the S&P 500 over the same period. During February's correction, SKYY beat the S&P 500 by 2.44%, which is just more evidence that this is an ETF worth owning.
And we don't expect that performance to slow down.
However, our second favorite ETF fared even better during the last market correction…
Best ETFs for 2018, No. 2: ETFMG Prime Cyber Security
The ETFMG Prime Cyber Security ETF (NYSE: HACK) is an ETF focused on the rapidly expanding cybersecurity industry.
Cybercrime has become a hot-button issue in recent years – data breaches are increasingly common and have given rise to $230 billion cybersecurity industry in the last decade. According to Cybersecurity Ventures, industry growth is expected to skyrocket to be worth as much as $1 trillion by 2021.
But finding the one company in this fast-growing industry that will win out is a tough task.
Instead, the HACK ETF gives you access to a diversified investment of 47 cybersecurity companies, all focusing on different areas of the cybercrime market. For instance, some companies included focus on the development of hardware and software solutions to combat cybercrime, while others provide consulting services for businesses and governments.
There are also companies that provide cybersecurity services for aerospace and defense, IT services, and application software. A few examples are Cisco Systems Inc. (Nasdaq: CSCO) and Symantec Corp. (Nasdaq: SYMC).
Over the past two years, HACK has grown 50.44%, which is nearly double the performance of the S&P 500 over the same period.
However, our top ETF pick has outperformed both of these and has gone up 60% over the past two years…