Some investors like their strategies wrapped up in nice, neat packages that have catchy names or mantras. FANG stocks, anyone? How about the Nifty Fifty, for those of you studying market history? Or "the trend is your friend"?
These mantras may sound nice, but following them can wreak absolute havoc on your portfolio...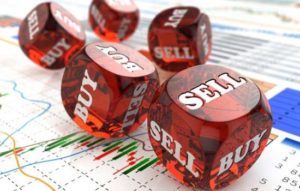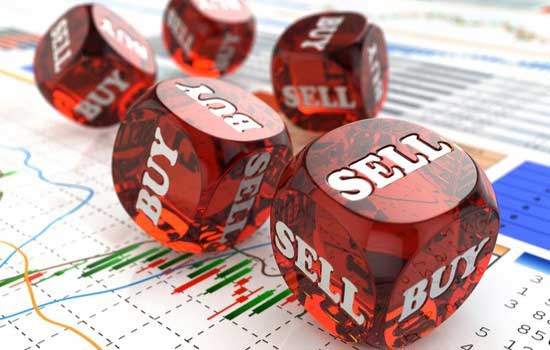 Of course, one of the biggest is "sell in May and go away." But investors who follow that are passing up massive returns.
It actually used to be a pretty good philosophy because it exploited the seasonal cycle in the stock market. And by "cycle," we mean that the market tended to be strong in the winter months and weaker in the summer.
Notice the use of past tense. Since the financial crisis, this trusty old saw has not been much better than a crap shoot. Sometimes it works, and sometimes it doesn't.
A "Blueprint to Financial Freedom": America's #1 Trader used this secret to become a millionaire. Now he's sharing it live on camera - and you could learn how to set up a series of $822... $1,190... $2,830 payouts every single week.
In fact, avoiding the markets in May, or in any month, is one of the worst mistakes investors can make. There's no reason to pass up gains because of some outdated way of thinking.
And for May 2018, Money Morning Options Trading Specialist Tom Gentile has created a three-part plan for subscribers so they can bank massive profits from this month's volatility.
As Tom will show you, reading the signs the market gives you is much easier than you think.
Here are Tom's three strategies for beating the markets...
How to Beat the Markets, Strategy No. 1: Find the "Cheap or Dear" Prices
[mmpazkzone name="in-story" network="9794" site="307044" id="137008" type="4"]
By looking at a chart of the market or an individual stock, you can see where buyers got aggressive. That's where they think the market is cheap.
And you can also see where sellers took over. Those higher prices are called "dear" (meaning expensive).
Put them together and they're called "support and resistance levels." Best of all, they tend to repeat over time. Why? Because people remember what the price was that "they should have bought." And they remember the price at which "they should have gotten out."
Tom identified the lows of February and March as such areas of increased demand or support. The market quickly bounced back when it hit those levels.
Conversely, you can also see where supply surged and investors decided the price was too high. Unlike support, this resistance level fell over time. And when we combine support and resistance levels, we get a "triangle" or "coiling shape."
All that means is both bulls and bears got less certain, so they backed off. It also means there are pent-up buying and selling pressures, which will lead to the next move, either higher or lower.
When the market finally moves out from the triangle, we'll know which way it is going, and we can act accordingly.
How to Beat the Markets, Strategy No. 2: Use Probability Cones
This is a wonky statistical thing that gives us an idea of how big the next move can be. It looks at the recent trading history of the market, or a stock, and adds implied volatility. The result is a cone shaped area of probability for where the market can move next. It could be higher or lower, but we'll get an idea of how far it is capable of going.
Think of it as one of those cones of uncertainty the meteorologists like to show us when they talk about the path of a hurricane. Instead of where the storm can hit, stock market cones tells us how far from the current price the market can move.
Do you see what we have so far? We've got trigger points to tell us to buy or to sell. And now we have an idea of how far the market can move once we get the trigger.
But there is one more factor to consider.
How to Beat the Markets, Strategy No. 3: Assess the Overall History
While it's true that May is sometimes not strong, that doesn't mean we can't profit. But with higher volatility and only two strong days so far in May 2018, the market is telling us to be a little more conservative.
That means trade a little bit smaller. It means to be sure to set your stops. And it means that you should not try to milk every drop from a trade.
Now we know how to spot the buy or sell trigger, how far the market can potentially go, and that May's condition tells us to be more conservative. It's a three-part plan for success in any market.
By looking at stock market charts, you can learn to anticipate what may come your way. Just because it's May doesn't mean you need to take a break from the markets. In fact, it's quite the opposite.
The key is to keep learning.
Don't get overwhelmed by any "May market blues" - stick to your strategy, trust your plan, and use the education you have in place to help you make the best decision for your portfolio.
Now, Tom is a big believer in the notion of "learn while you earn," which is why he's opening the doors to a brand-new profit-packed research service he's calling the Fast Fortune Club.
This membership is for anyone who's tired of playing by Wall Street's game - the idea that you can't beat the markets and you shouldn't even try... that 10% a year is the absolute best that any individual investor can ever hope to achieve.
It's for anyone who knows there has to be a better way to build your wealth. You know there has to be a way out of this rat race...
As a member of Fast Fortune Club, you can easily learn how to beat Wall Street at its own game using the fastest-growing moneymaker they don't want you to know about: options.
Each and every month, Tom will target two low-risk options trades with high profit potential - we're talking expected gains of no less than 100%.
Tom will show you, step by step, everything you need to know about trading options and how to make the perfect trade - using the same methods he used to train over 300,00 investors how to become master traders.
And the best part is - it'll only take 10 minutes a day.
Just think about it...
In the time it takes to make an omelet and fill a glass of orange juice, you could be well on your way to getting out of the rat race - forever.
Click here now for all of the details on this incredible opportunity.